BTS' Jungkook Becomes First Person On Twitter To Have 3 Tweets With 3M Likes
There's a 4th one on the way, too!
BTS' Jungkook has just broken a Twitter record for the most tweets with 3 million likes!
Three of the tweets on BTS' official Twitter account written by Jungkook have amassed over 3 million likes each. This is the highest number of tweets by one account to gain that amount of likes!
Until earlier today, he was tied with former president of the United States Barack Obama and current president Joe Biden for the highest number of tweets with 3 million likes.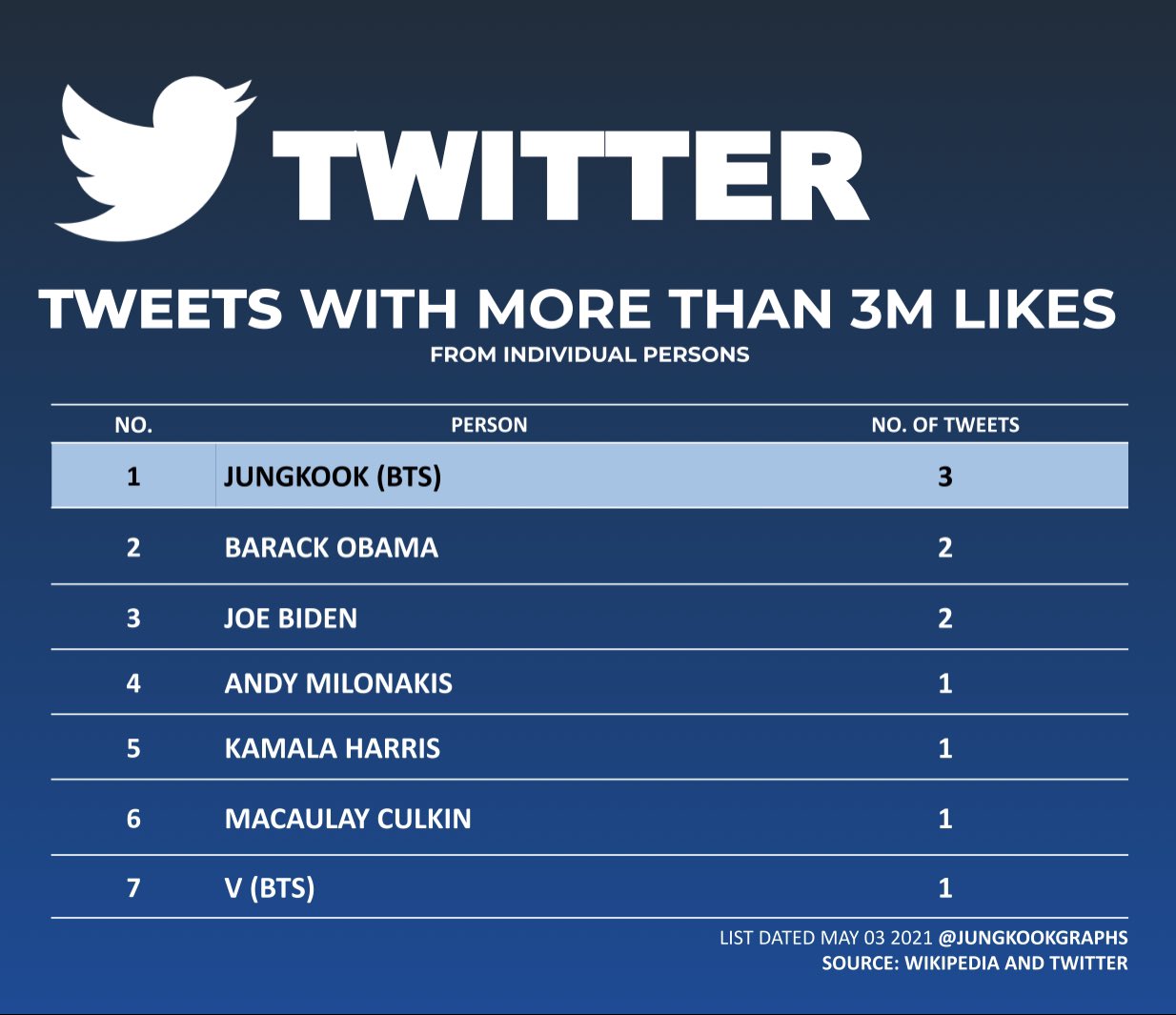 The first tweet to gain 3 million likes is from last year and includes a clip of him singing "Never Not" by singer-songwriter Lauv.
Never Not 💜 pic.twitter.com/Ag9oUTJvrN

— 방탄소년단 (@BTS_twt) May 2, 2020
The second tweet is a cute selfie with the emoji to match!
— 방탄소년단 (@BTS_twt) January 25, 2021
The most recent one to hit 3 million likes is a mirror selfie, captioned "I miss you ARMY."
아미 보고 싶다 ㅜ pic.twitter.com/LwiFOXo3hP

— 방탄소년단 (@BTS_twt) April 11, 2021
That's not all, though! He's well on his way to having four tweets exceed 3 million likes, with this one from February already at 2.9 million. It's only a matter of time before he breaks his own record!
셀프 염색 🙂#JJK pic.twitter.com/07WdTOB32e

— 방탄소년단 (@BTS_twt) February 24, 2021
Share This Post