BTS is now the most viewed K-Pop Group in YouTube history
BTS are now officially the most viewed K-Pop group in YouTube history with over 4 billion combined video views.
While artists such as PSY continue to dominate YouTube's view chart with hits such as "Gangnam Style", BTS achieved success as the most viewed K-Pop group at 4 billion views.
The number of views comes from a combination of music video views, fan taken camera views, and views from BTS's personal video channel, BANGTANTV.
On BANGTANTV videos of vlogs, extras, and short clips titled BTS Bombs are posted.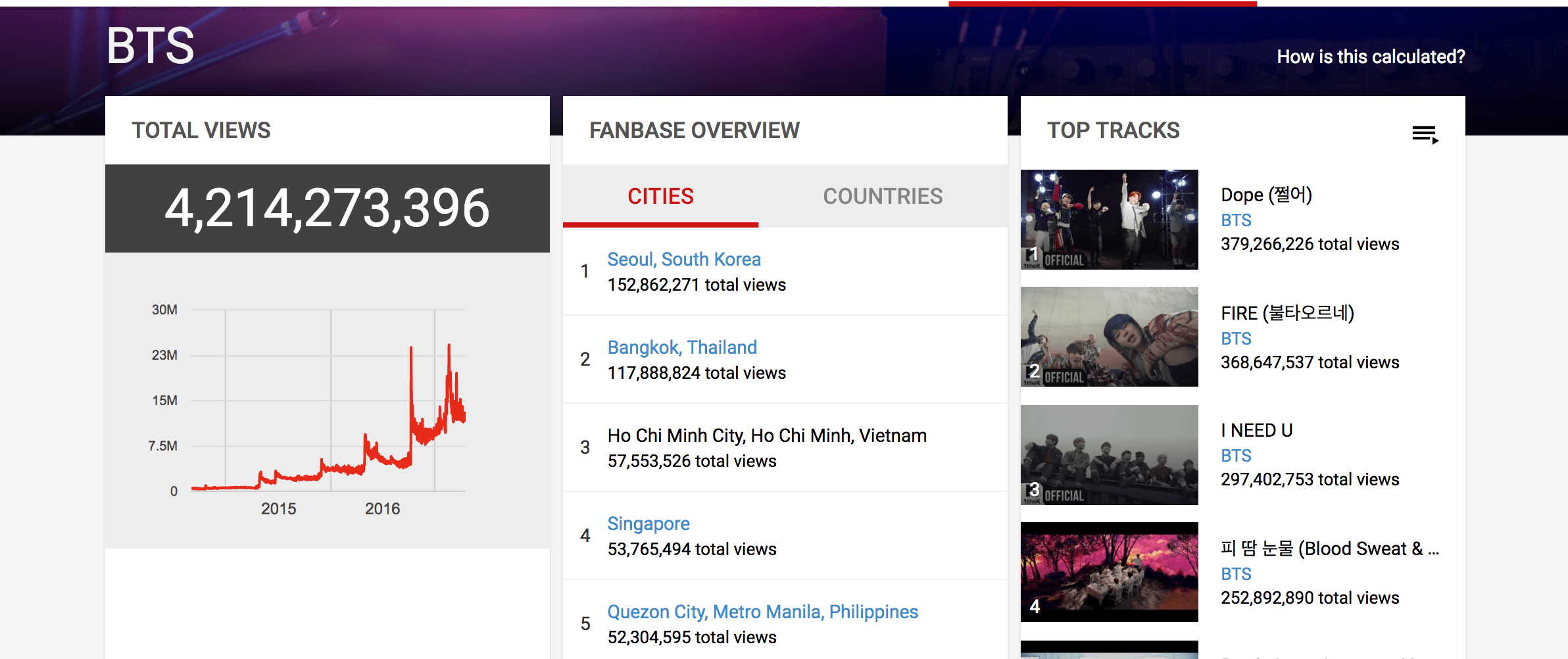 On music videos, BTS has amassed an incredible number of views, having gained over 379 million views on "Dope" alone, and another 368 million on "Fire".
The groups over 200 BTS Bomb's have also earned them a large chunk of views, as well their "Spring Day" Dance Practice which currently has over 5 million views and counting.
BTS continue to break more and more records, and fans are excited to see what other records this group will break in the future!
Watch their "Spring Day" dance practice video below.
Share This Post