BTS's V Was So Excited About Winning He Totally Forgot To Join The Group Hug
Funniest Moment Of The Night Award goes to…V! 🏆
It was a big night for BTS and ARMY last night at the 2021 American Music Awards (AMAs) in Los Angeles, California! ARMY was excited to see BTS's appearance at their first official schedule since they landed in the states, and the boys did not disappoint.
From their red carpet fits, to their interviews, BTS had everyone excited to see what they were bringing to the AMAs last night.
Just the other night, J-Hope, Jimin, V, and Jungkook attended the Harry Styles' Love On Tour show at the Forum.
ARMY were pleasantly surprised and excited to see the boys sit with VMIN-enthusiast Lizzo as they danced and sang the night away.
The 2021 American Music Awards was a busy night for everyone. The boys performed "My Universe" and "Butter" live and had everyone in attendance jumping to their feet with the good vibes they brought to the Microsoft Theater!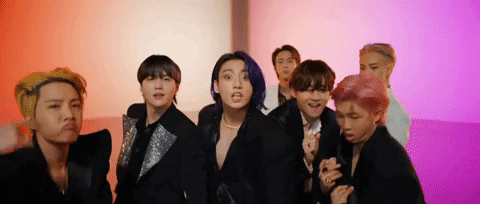 Now the awards wouldn't be a true BTS episode, without lots of hilariously chaotic moments. One of those moments being when the winners for the award for "Fav Pop Duo/Group" were announced. V had everyone laughing at his excitement!
V was so excited that he got distracted and missed the group hug, walking right up to the stage to accept the award!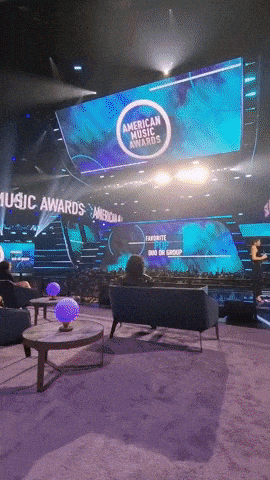 ARMY were quick to point out the funny moment, and realized that the reason must've been because V had been recording his other members right before the winner's announcement.
But that didn't stop ARMY from making hilarious comments about the moment on various social media platforms!
Ever the supportive leader, RM made sure to give V a hug when he caught up to him on stage a moment later, because who can blame V for his excitement? They just won Favorite Pop Group at the American Music Awards!
BTS's humble acceptance speech had the hearts of ARMY melting everywhere.
Make sure to read up on more of BTS's best moments at the 2021 AMAs!
BTS Had Both Fans And Artists Jumping Out Of Their Seats At The AMAs
Share This Post