CL spotted filming new MV with Black Eyed Peas' will.i.am in California
Soon after releasing her solo single Hello Bitches worldwide, CL is back to work as she was revealed to be filming a brand new music video with none other than Black Eyed Peas' will.i.am!
Media portal Newsen captured and published some photos of the Korean superstar with her trademark silver hair as she sits on a motorcycle wearing a sexy see through shirt and is full of facial expression with the charisma simply rolling off her naturally.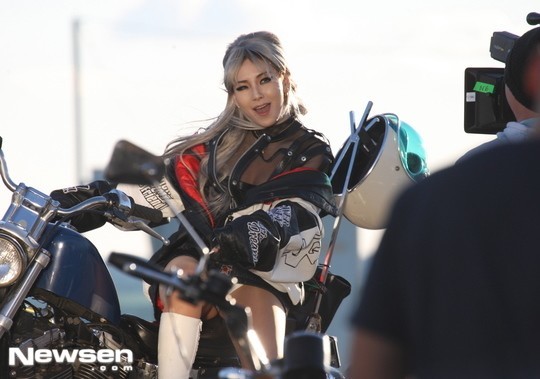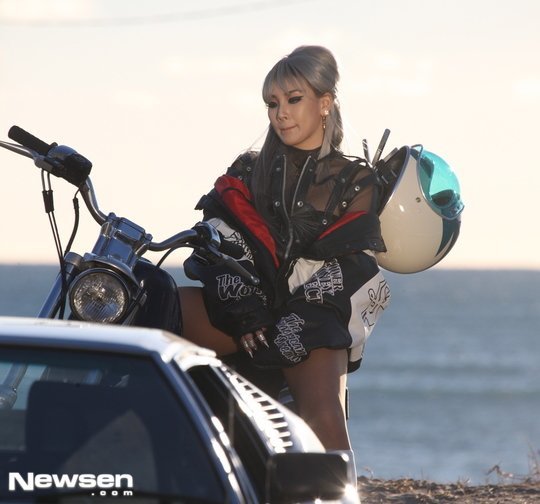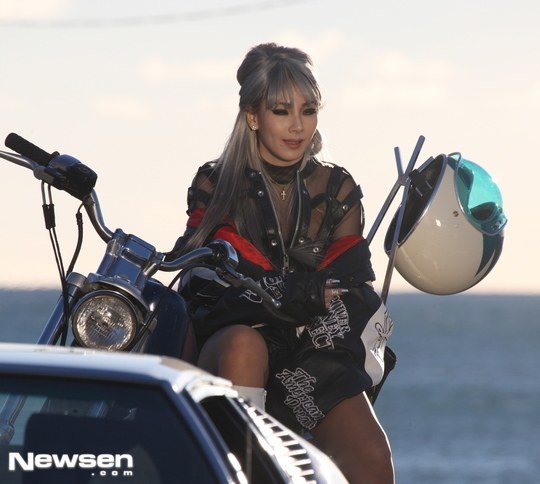 The music video was being filmed on December 14th (PST) at Santa Monica, California.
CL even posted up photos of herself on the set though did not give a hint of what she was working on.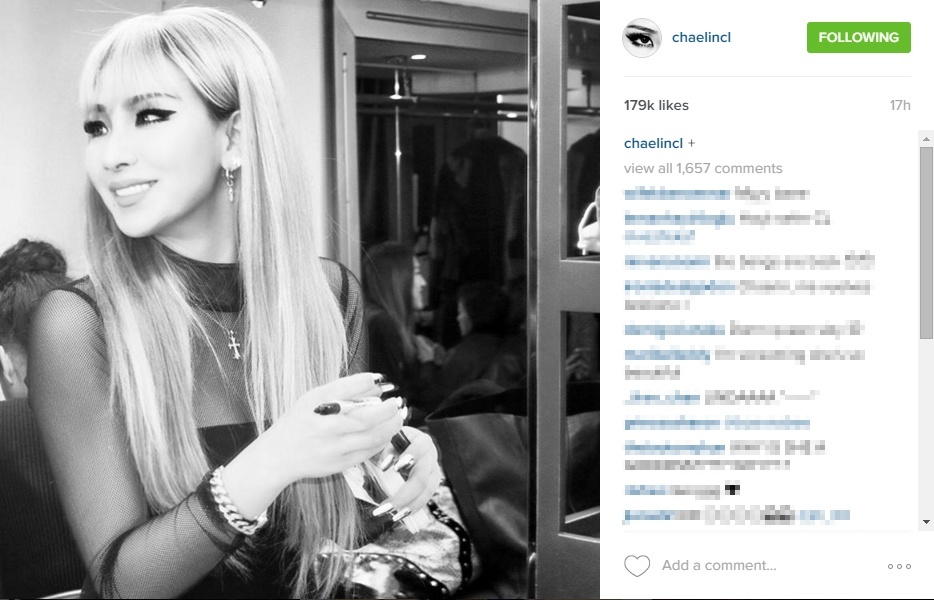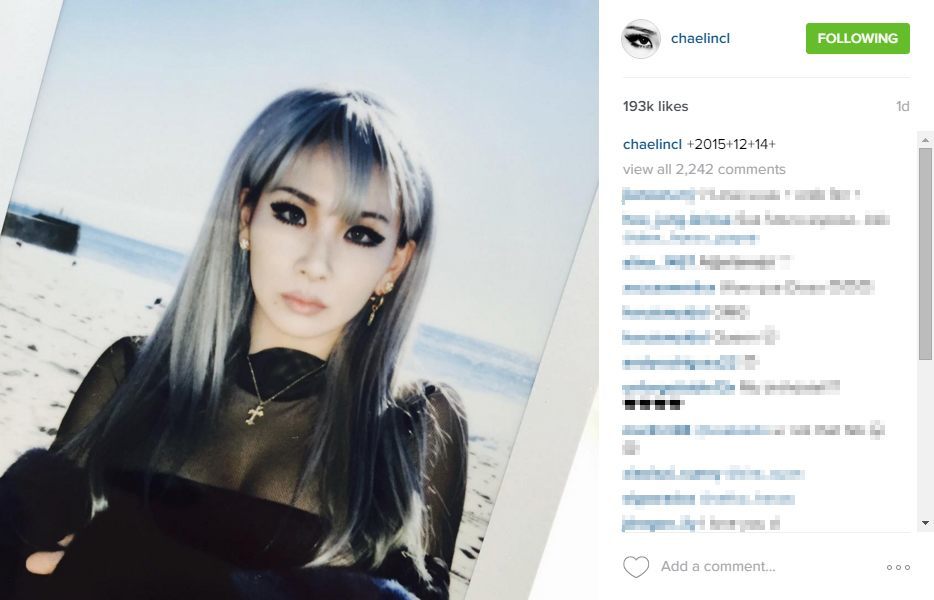 Additionally, a model further confirmed the music video filming taking place as she takes a photo of herself and writes, "Since I can't post any pictures of today on set, here is the after picture of me with wig hair from working on the new hit song 'Superdope' by will.i.am + CL music video today! A long day of work but an incredible experience working with amazing artist. Still a little star struck even after chillen with Will and his crew."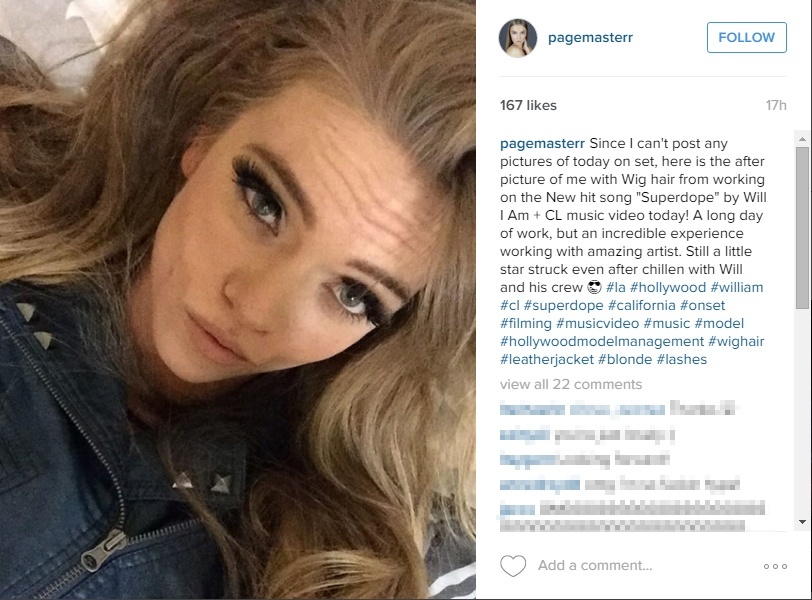 Fans are suspecting that CL's work with will.i.am is for the Black Eyed Peas upcoming 20th anniversary album, also referencing a past tweet of the producer saying they should work together in January 2015 and then an update that they had worked on a song in February 2015.
"@chaelinCL we need to collaborate with you on the new @bep release… #20yearsOFbep," and "CL we have a problem.. the song we just did is #awesome."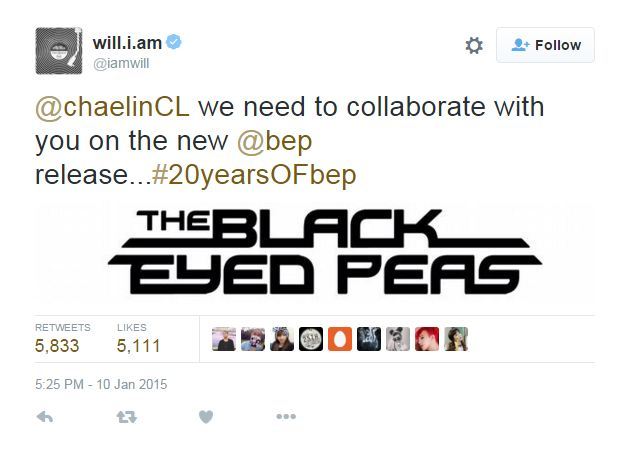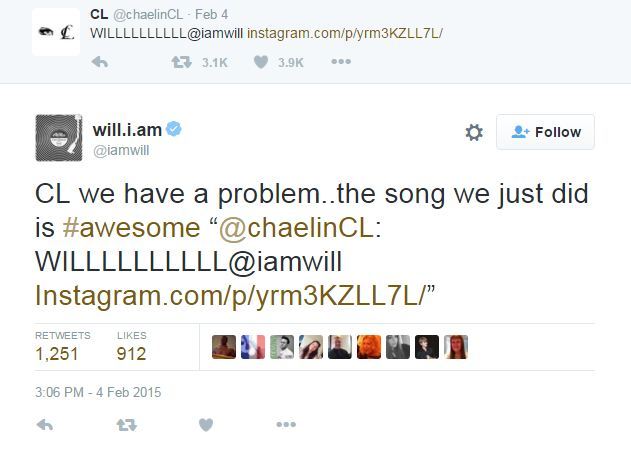 Source: Newsen
Share This Post