Cosmic Girls' Cheng Xiao shows off her amazing figure and reveals her "body role model" for Cosmopolitan magazine
Rising star Cosmic Girls' Cheng Xiao recently showed off her gorgeous figure and revealed her thoughts for in an interview with Cosmopolitan magazine.
Cheng Xiao has quickly become one of the hottest rookie idols after showing off her amazing athletic abilities on shows such as "My Little Television" and "Tomorrow's Pitch King," as well as the "2016 Idol Athletics Championship," where she delievered an amazing rhythmic gymnastics routine. In addition to her athletic ability, her cute personality, beautiful appearance, and healthy, toned body have all contributed to her early success as an idol. And in the November issue of Cosmopolitan magazine, Cheng Xiao showed off her amazing figure and shared her thoughts regarding her healthy image.
When asked how she manages her figure, she reveals that she gains weight easily if she doesn't manage herself dilligently. As a result, her diet mainly consists of chicken breast, sweet potato, vegetables, and fruit. In fact, even when she is busy, she always makes sure to eat at least one proper meal every day. When asked whose body she admires, Cheng Xiao revealed that her role model is senior girl group member and label-mate  SISTAR's Bora. Cheng Xiao elaborated that she's specifically envious of Bora's slim legs.
Check out a couple of photos from Cheng Xiao's pictorial from the upcoming issue of Cosmopolitan magazine below: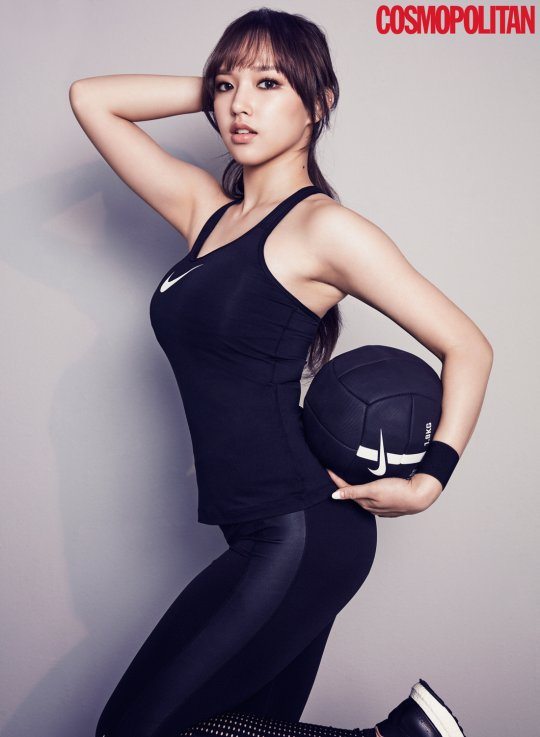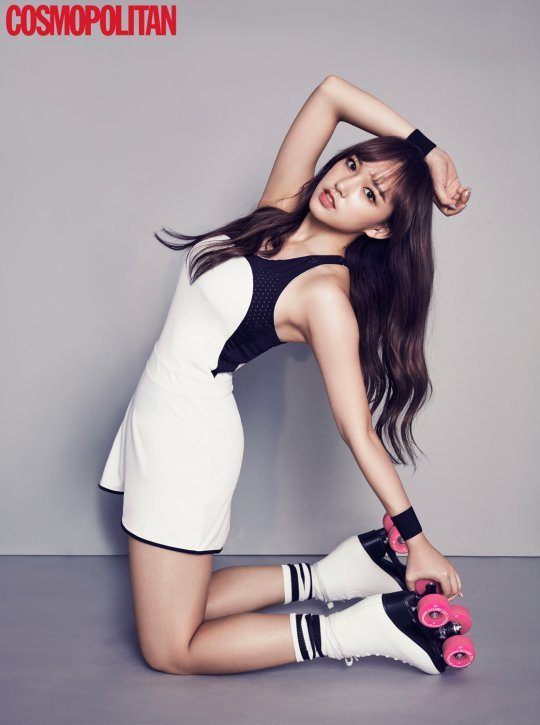 You can also watch a clip from behind the scenes of the photoshoot below:
Source: Nate
Share This Post