[★BREAKING] Crayon Pop's Soyul and Moon Hee Jun to get married
Crayon Pop's Soyul (25) and H.O.T member Moon Hee Jun (38) are set to be married, in a surprising announcement made today!
Moon Hee Jun announced on his fan cafe through a hand written letter that he is set to be married. In the letter, he did not state who his fiancee was to be. However, Osen has discovered through their own research that the bride-to-be is none other than Crayon Pop's Soyul.
UPDATE: Both agencies have confirmed the marriage and relationship.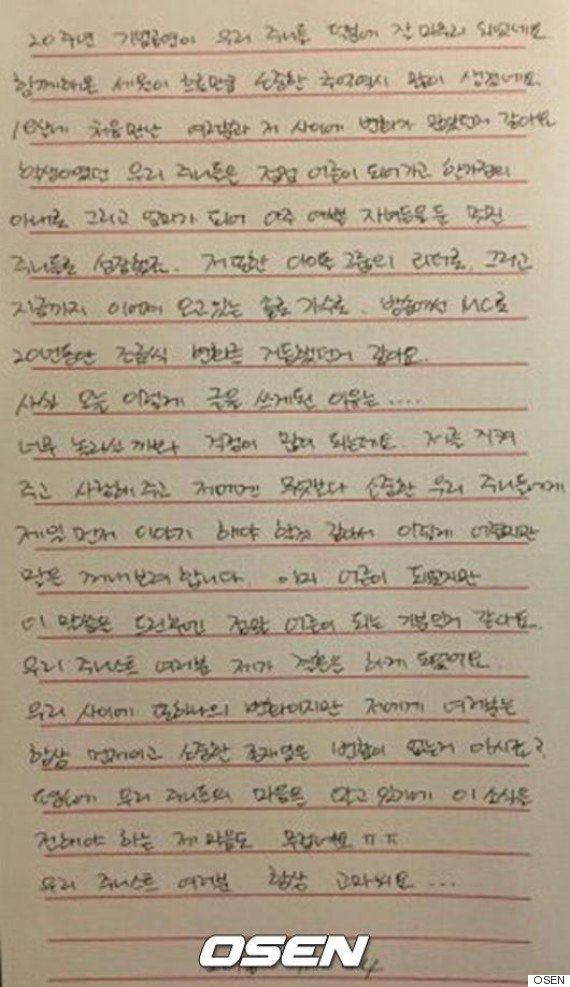 The translated letter is as below:
The 20th-anniversary concert just finished well. It's been so long and there are so many memories that are important to us.

I think there were a lot of things that have been changed during the last 19 years. You were once students and now you're all grown up, some of you have become wives and others have become mothers. I began as an idol group leader and became a solo artist and now a TV personality.

I am worried I may surprise you too much with what I'm about to announce but I feel like I should tell you who have supported and loved me for so long before anyone else.

I will truly feel like I'm all grown up after making this announcement, although I've been a grown up for a while now.

My Joonis, I'm going to get married. I know this is another change between us but know that you are still important and a priority to me. right?

I know what you all feel like so it's with a heavy heart that I make this announcement. Thank you always….
Just last month, Soyul took an indefinite hiatus after she was diagnosed with panic disorder preparing for "Evolution Pop". Her condition worsened as she began performing and was reported to have severe anxiety and consistent nausea.
Source: Osen
Share This Post