Creator of the viral PPAP signed by one of Korea's Big 3
The man behind the viral hit "PPAP" may have been signed by one of the biggest labels in Kpop!
Everyone who has access to the internet has probably seen this recent viral video at least once. This video is the crazily catchy song, "PPAP" or "Pen-Pineapple-Apple-Pen" by PIKOTARO, which is a fictional character created by a Japanese comedian named Daimaou Kosaka. This video went viral all over the world, and even took over the Kpop world as many idols such as TWICE, and f(x)'s Victoria  made cover videos of the song.
Now, it seems like PIKOTARO may be invading Kpop even more, as he may be working with one of the biggest entertainment companies in Korea, SM Entertainment! No official statement has been released by the agency yet, but it may be likely that they are working together in terms of music distribution. Nevertheless, the thought of the comedian joining SM Entertainment is hilariously amusing to many fans.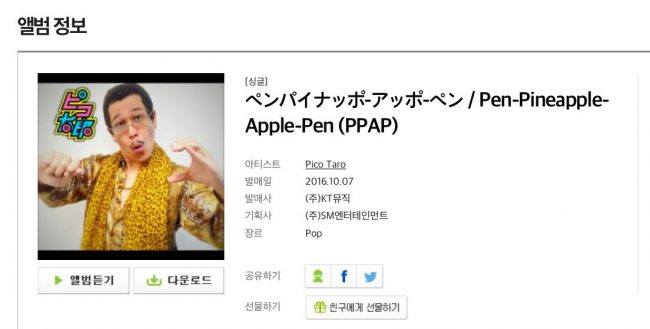 Meanwhile, check out the latest song from the PIKOTARO called "Neo Sunglasses" here.
Source: Instiz
Share This Post