Cube Entertainment to Hold World-Wide Auditions
Cube Entertainment, the company behind BTOB and HyunA, has announced they will be holding worldwide auditions that anyone can enter!
In a very inclusive statement on their website, Cube Entertainment has issued an open call to anyone who has their eyes set on being a part of the Korean entertainment industry, regardless of their age, gender, and nationality.
They made the announcement on their official web page, where they outlined the audition process and the categories for which candidates may apply such as vocalist, rapper, dancer, actor, model, and comedian.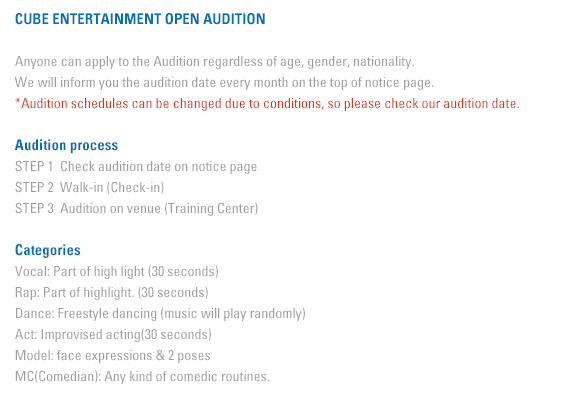 Participants can either choose to do a walk-in audition at their office, or send in their applications online via email, or offline by post.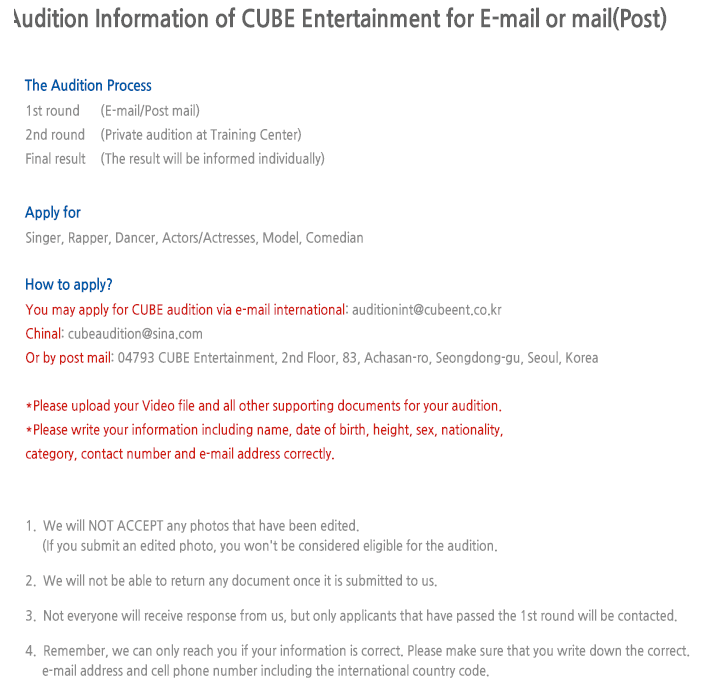 Audition dates have not yet been determined, but they will be updating their page every month.
Source: Cube Entertainment
Share This Post