Dahyun Cheekily Uses Her "Sixth-Sense" While At The 2019 Idol Star Athletics Championships
Dahyun has eyes sharper than an eagle's!
Dahyun proves yet again that there is no camera that she can't find!
Dahyun, having made a name for herself by consistently finding cameras that are focused on her, has displayed her talents yet again at the 2019 Idol Star Athletics Championships.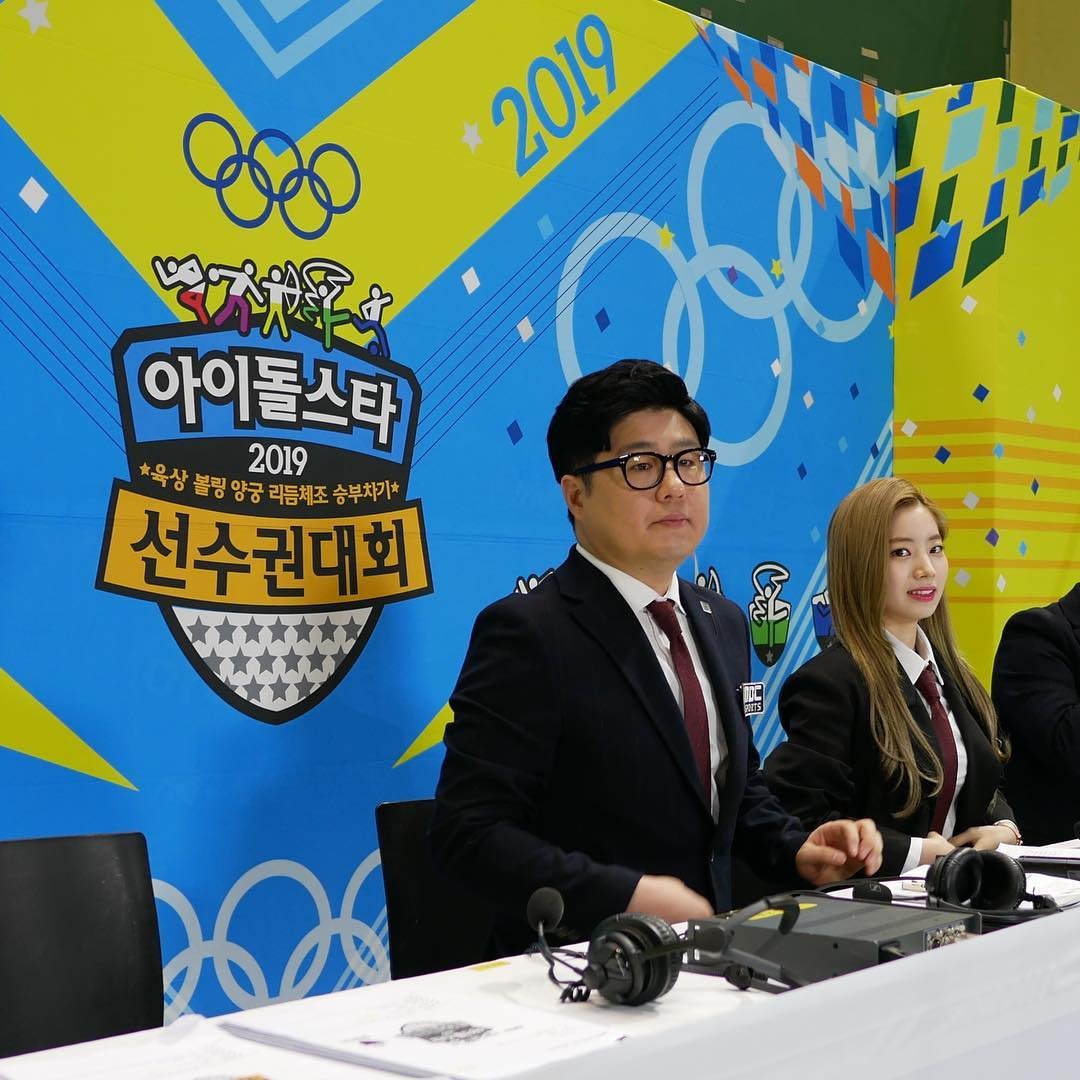 On her co-announcer Seo Hyungwoo's official Instagram, he posted a behind the scene shot of the event. With her ability on full display, Dahyun was able to find a second camera on her when the announcers were being photographed – and cheekily make direct eye contact with it.
ONCEs immediately commented about the photos, joking about how Dahyun's ability has made her a walking meme at this point.
Some of our favorite comments include:
"Signeul bonae, signal bonae"
"Dahyun plz. i can't with this girl…"
"can never escape eagle eye dahyun"
"Of course she [found the second camera] lol"
We still have no idea how she does it, but the girl deserves to have her own gold medal just for her ability alone!
Share This Post