Dongwoo to rejoin INFINITE in summer concert dates in Osaka
Still grieving for the loss of his father, member Dongwoo is confirmed to rejoin INFINITE for their upcoming concerts in Japan. 
On September 5th, a notice on INFINITE's official Japanese homepage announced that Dongwoo will be rejoining the group for their concert in Osaka, Japan on September 6th.
Dongwoo was absent from INFINITE's summber concert in Tokyo Japan on September 3rd and 4th as the singer returned to South Korea to grieve the loss of his father and attend the funeral.
Dongwoo's father had been suffering from a chornic illness and passed away in the early hours of September 2nd. The singer's schedules were reconsidered as the rest of the group started with their summer tour, That Summer 3 in Japan.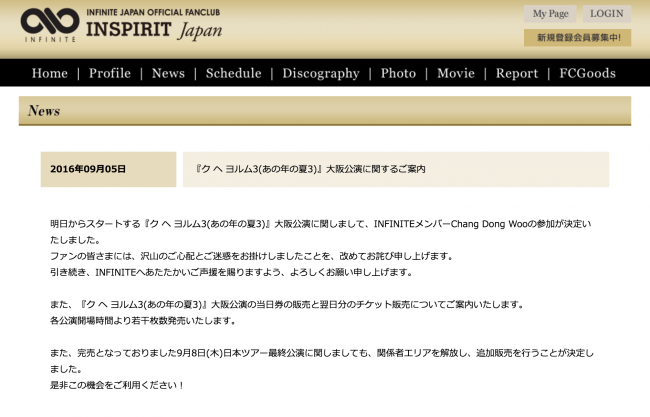 Source: INFINITE7 Japan
Share This Post