[★TRENDING] DoYouWantKorea Trends Worldwide As Brazil Reacts To Racism Against KARD
A new hashtag called "#DoYouWantKorea" is trending worldwide.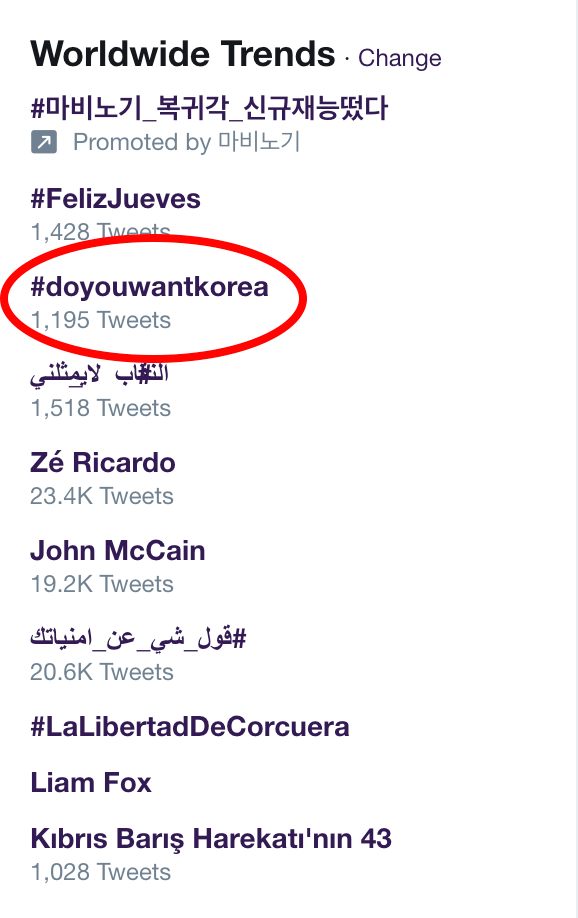 It began trending after a Brazilian host used racially insensitive gestures and terms to refer to KARD during an interview.
Korean netizens reacted to the news by calling out Brazilians in general for the host's remarks.

The controversy was first sparked by comments on the popular Korean site Nate and translated the top comments into English by fans.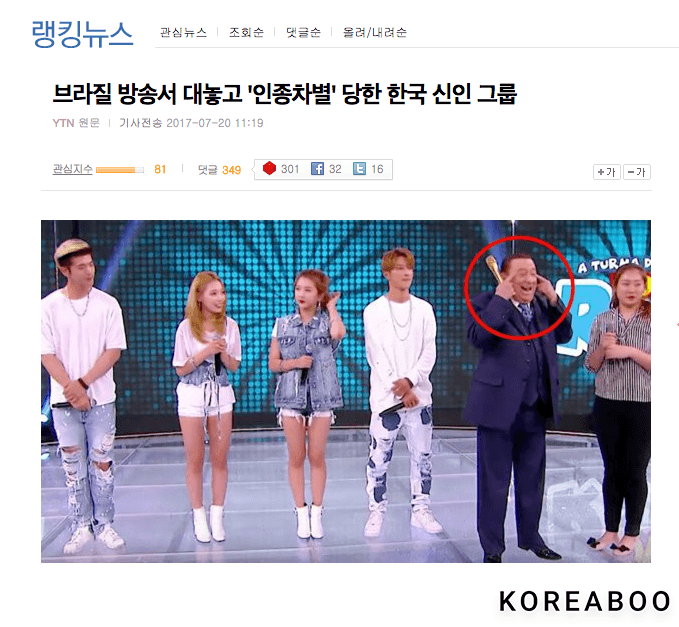 Korean netizens deemed the entire country as "xenophobic" and "racist".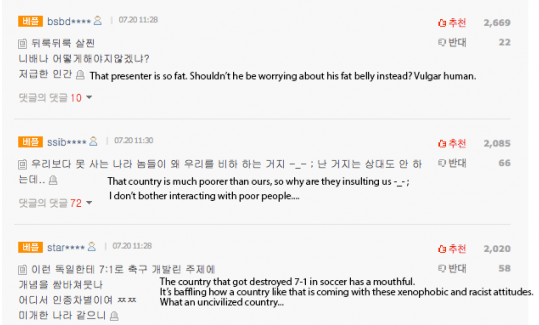 Brazilian's started the #DoYouWantKorea hashtag to discuss the issue, as one user explained.
Instead of responding with criticism of the program and the presenter in general#Doyouwantkorea

— 태태 🇧🇷 (@kcastro19) July 20, 2017
the Koreans resolved to talk about the country's problems, And sent racist and xenophobic comments back#Doyouwantkorea

— 태태 🇧🇷 (@kcastro19) July 20, 2017
Outraged, Brazilians are citing past incidents of xenophobia and racism in the Korean community as a call out to these comments.
south koreans being offended over racism in comedy when they pull blackfaces for laughs every five minutes on tv #doyouwantkorea

— janibells ❄️ (@jichyeo) July 20, 2017
They agreed the host was wrong and that his comments were racist, but added that he does not represent the entire nation.
No one is defending the brazilian host, he's always been a jerk. But no, you can't say shit about my country #doyouwantkorea pic.twitter.com/5SxUiUvRgZ

— AnandaC (@vanille_lemon) July 20, 2017
Some commenters added to the original forum in an attempt to explain the situation.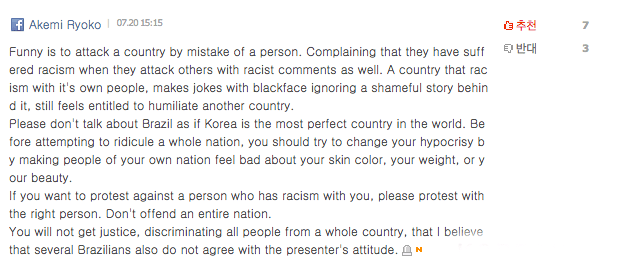 They're calling for no more dangerous sweeping generalizations that they feel are not okay from a singular event.
For people that don't understand portuguese, we are defending our country in this tag because of some comments from Knetz #doyouwantkorea

— Bolacha capopeira (@Thais3323) July 20, 2017
Especially given Korean media's portrayal of blackface characters and racially charged history on screen.
SBS Airs Offensive Comedy Sketch Featuring a Character in Blackface
Overall, the tag is a conversation by both parties who feel sweeping generalizations are damaging.

This, however, does not reflect a serious and informed conversation about race in media.

Source: Nate
Share This Post