EXO Chen finally meets his long lost twin face to face
EXO's Chen finally meets his child look-a-like on "The Return of Superman"
On the September 18th episode of KBS2's The Return of Superman, EXO's Chen was finally introduced to his child doppelganger Da Eul! For a while now, fans have been waiting for the two to finally meet as it's widely known that Chen bears an uncanny resemblance to Da Eul, who is the son of actor Lee Bum Soo.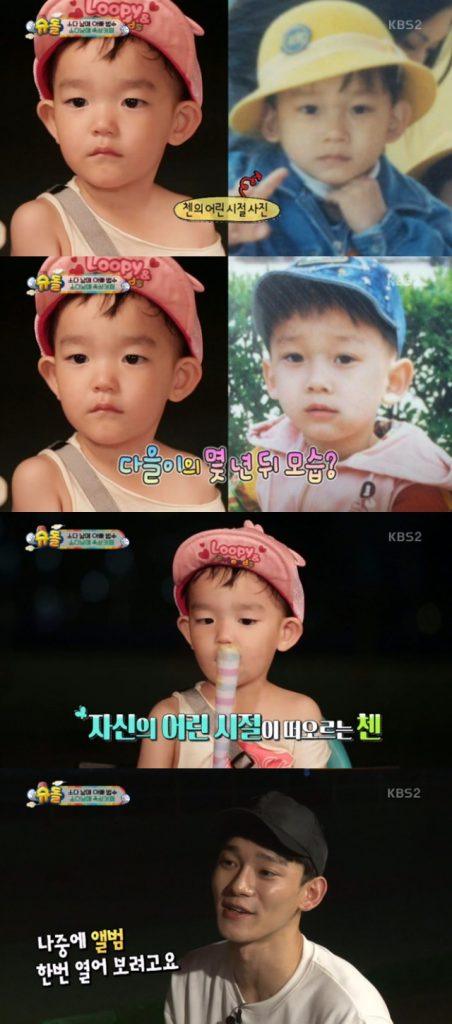 On this episode, EXO's Chen, along with member Xiumin were finally able to meet the SoDa siblings (So Eul is Da Eul's older sister). At first, the siblings were nervous because they were meeting the idols for the first time. However, both Chen And Xiumin patiently kept trying and were able to get the siblings to open up due their kind gestures and playful antics. By the end of the episode, they got along so well that Da Eul kept searching for Chen, and So Eul was absolutely smitten with Xiumin.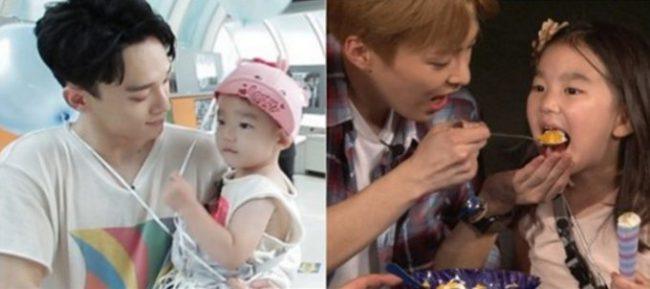 Hilariously, the children's father Lee Bum Soo also stated that he is shocked to see how similar he looks to himself and his son. The actor stated, "Every time I see you, I get surprised because I feel like I'm seeing myself from the past. Our eyes are very similar." Chen then wittily responds that the actor also reminds his of his own father.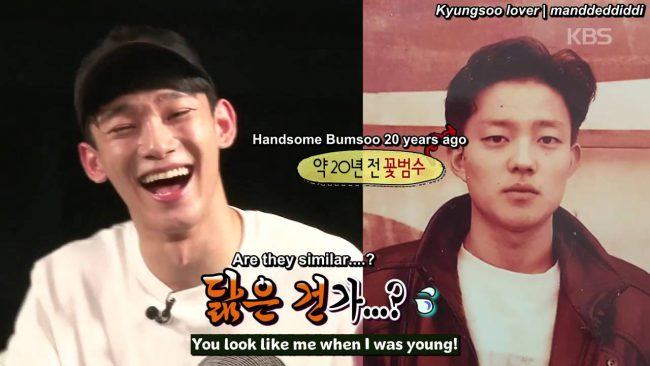 The six of them seemed to have a wonderful time together and promised to meet again in the future.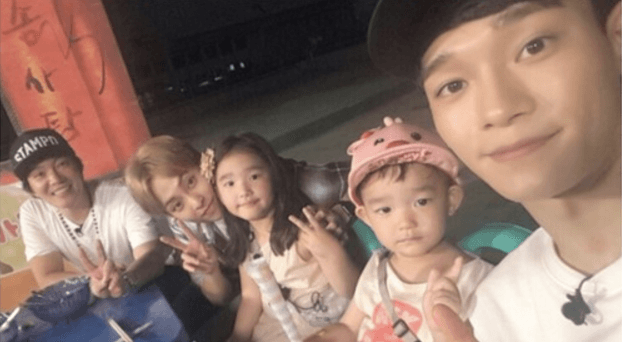 Share This Post