EXO completes first tour after drawing 320,000 fans
EXO has successfully wrapped up their first solo tour across Asia with their final concert in Osaka on Christmas Eve, after visiting 17 cities and performing in front of 320,000 fans.
The SM Entertainment idol group began their first solo tour since debut, EXO from EXOPLANET #1 – THE LOST PLANET in Seoul on May 23rd and demonstrated their influence as thousands of fans crowded airports and hotels to catch a glimpse of these Hallyu superstars.
Their large-scale production consisted of over 30 shows in 17 cities including Seoul, Hong Kong, Wuhan, Chongqing, Chengdu, Taipei, Shanghai, Chansha, Xian, Singapore, Guangzhou, Jakarta, Bangkok, Beijing, Fukuoka, Tokyo, and Osaka which where all sold out.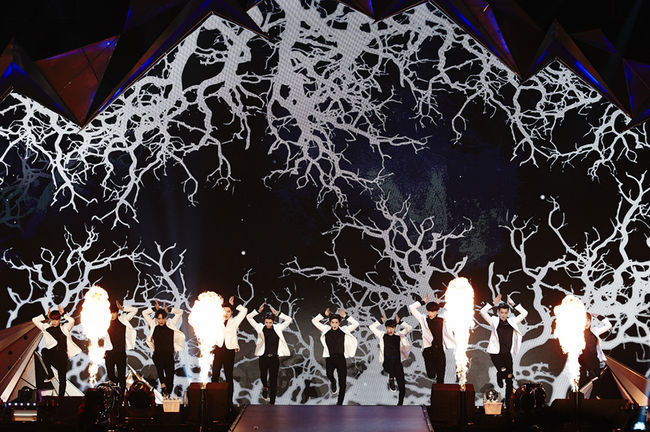 EXO met 30,000 fans in Osaka from December 22nd to December 24th, and the EXO-Ls packed the concert hall with their cheers as EXO showcased their elaborate and explosive stages. The band performed 30 songs including their chart toppers "Wolf," "Growl," "Overdose," as well as their latest Christmas single "December, 2014."
To express their gratitude toward their fans, EXO said, "We were able to complete our first solo tour thanks to all of you and we made many good memories during the tour. Thank you for supporting and cheering for us unconditionally; we're very happy to have EXO-Ls with us. Let's continue together as we move forward."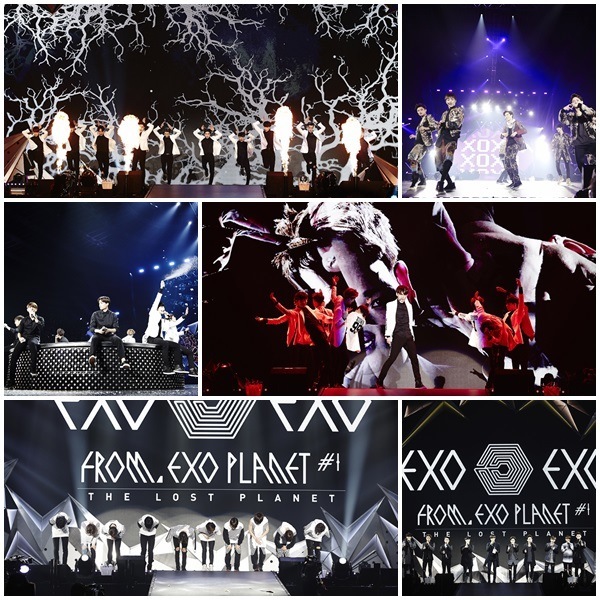 Meanwhile, EXO is currently confirmed to attend end-of-the-year events, including KBS Gayo Daechukjae for a collaboration stage with INFINITE and MBC Gayo Daejaejoon as one of the 41 teams. They will also be attending January's Golden Disk Awards where they are nominated for best album and best digital single!
Share This Post