EXO Discuss The Time Fans Threw Underwear On Stage In Mexico
In a recent interview, EXO revisited the culture shocking incident from three years ago in Mexico, where fans threw underwear at them while they were performing on stage.
Last month, EXO went to New York for their EXO'rDIUM concert and sat down with iHeartRadio for a quick interview. Throughout the interview, EXO discussed their most memorable moment since debut, their popularity in the United States, and their favorite American music.
At one point, the MC asked EXO what the difference was between fans in America and Asia.
Baekhyun answered by talking about how American fans have really big and amazing reactions that are overflowing with lots of energy. Suho agreed with Baekhyun and also pitched in to explain by saying, "In Mexico, for example, they throw their underwear."
Suho's memory draws back to 2014 at Music Bank in Mexico when filming for the show was halted temporarily due to the overexcitement of fans as many kept on throwing their undergarments onto the stage during EXO-K's and B.A.P's performances.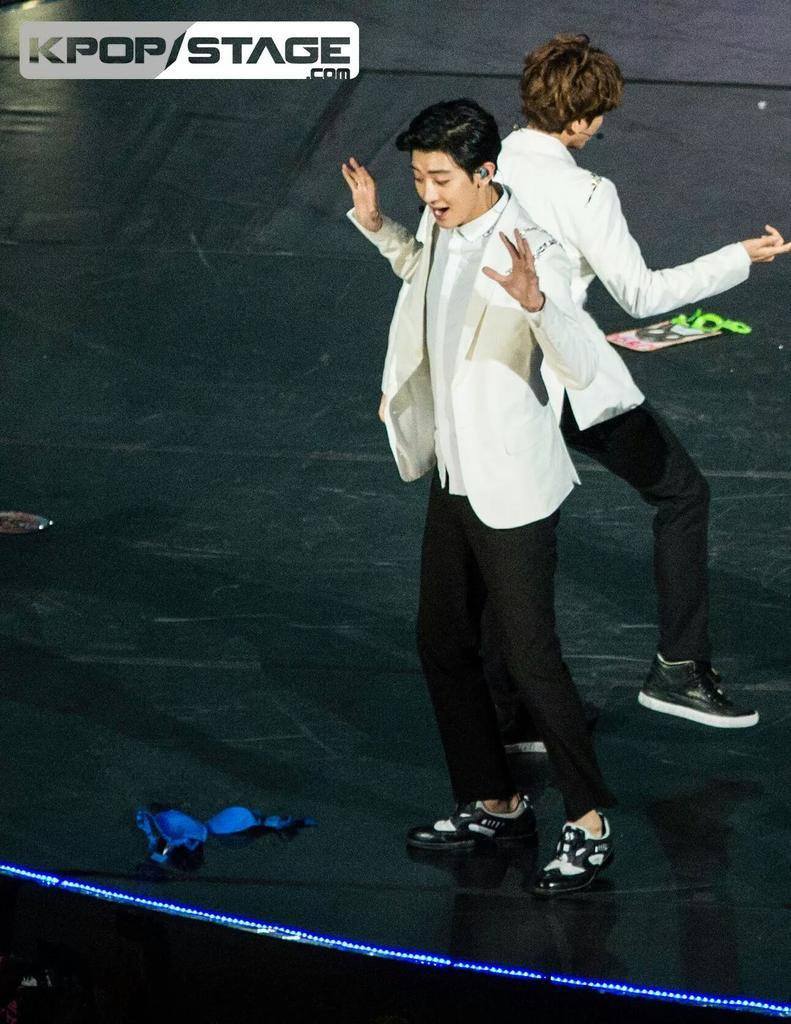 Remembering the culture shocking moment, Kai and Chanyeol couldn't help but laugh at Suho's comment.
Watch the full interview with EXO below!
Other male idols groups, such as CNBLUE and INFINITE, have also experienced this before and still get flustered every time, but they understand that it's their fans' way of expressing their enthusiasm.
Share This Post