EXO Kai reveals the key to being successful in anything
In an interview, Kai revealed what drove him to be successful and make his dreams come true. 
EXO's Kai is featured on the front cover of the popular men's magazine Esquire's February Issue. Kai candidly poses for the camera in a simple outfit and unveils his manly side. Although the color scheme of the shoot is monotone, Kai shines brightly in the images and charismatically models for a wide variety of men's accessories in a fitted suit.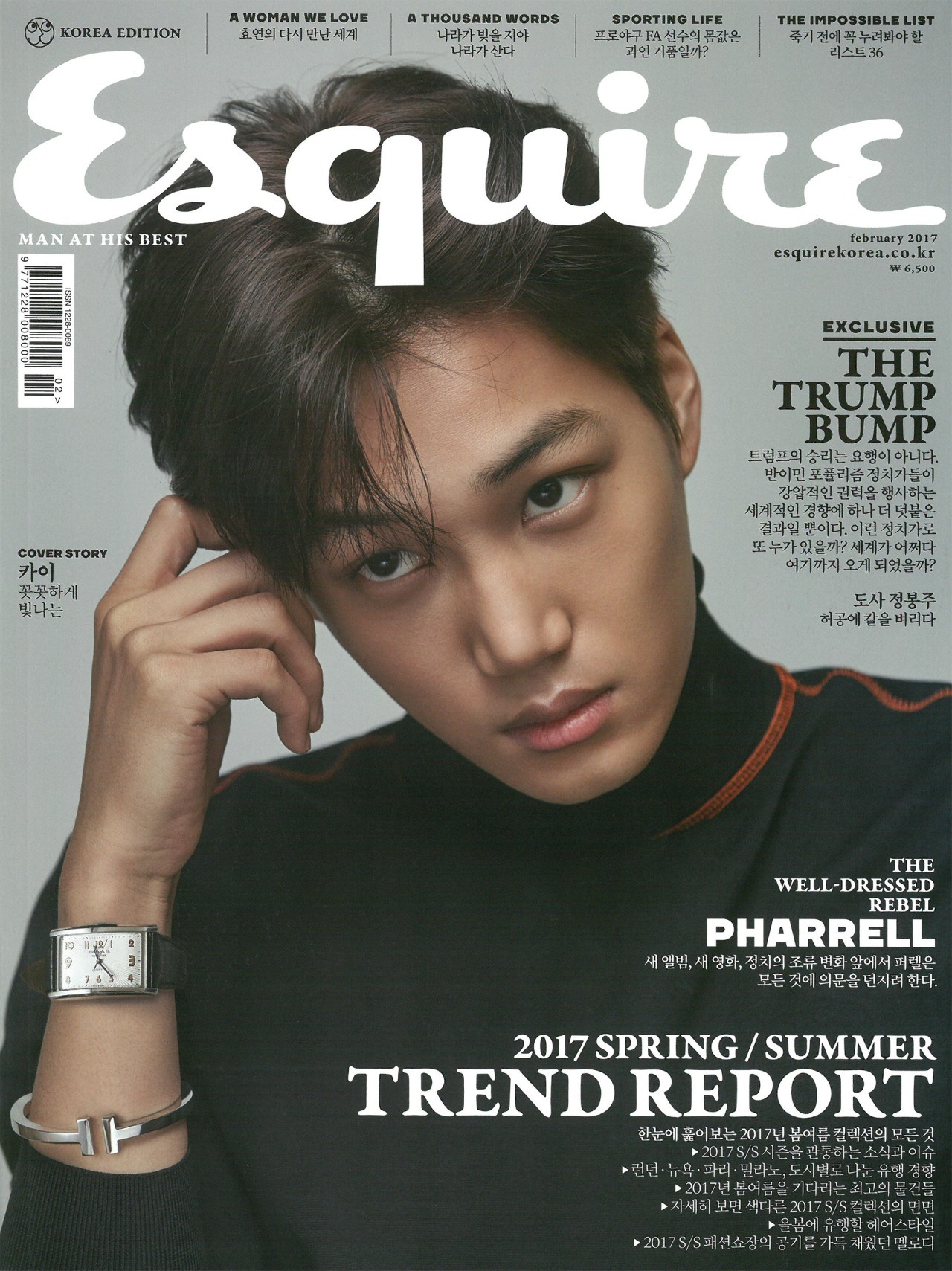 Kai was asked about his thoughts on dancing, life, and his fans, and his response was impressive to say the least.
"Happiness is the reason and the driving force behind life. Achieving happiness is winning everything in life."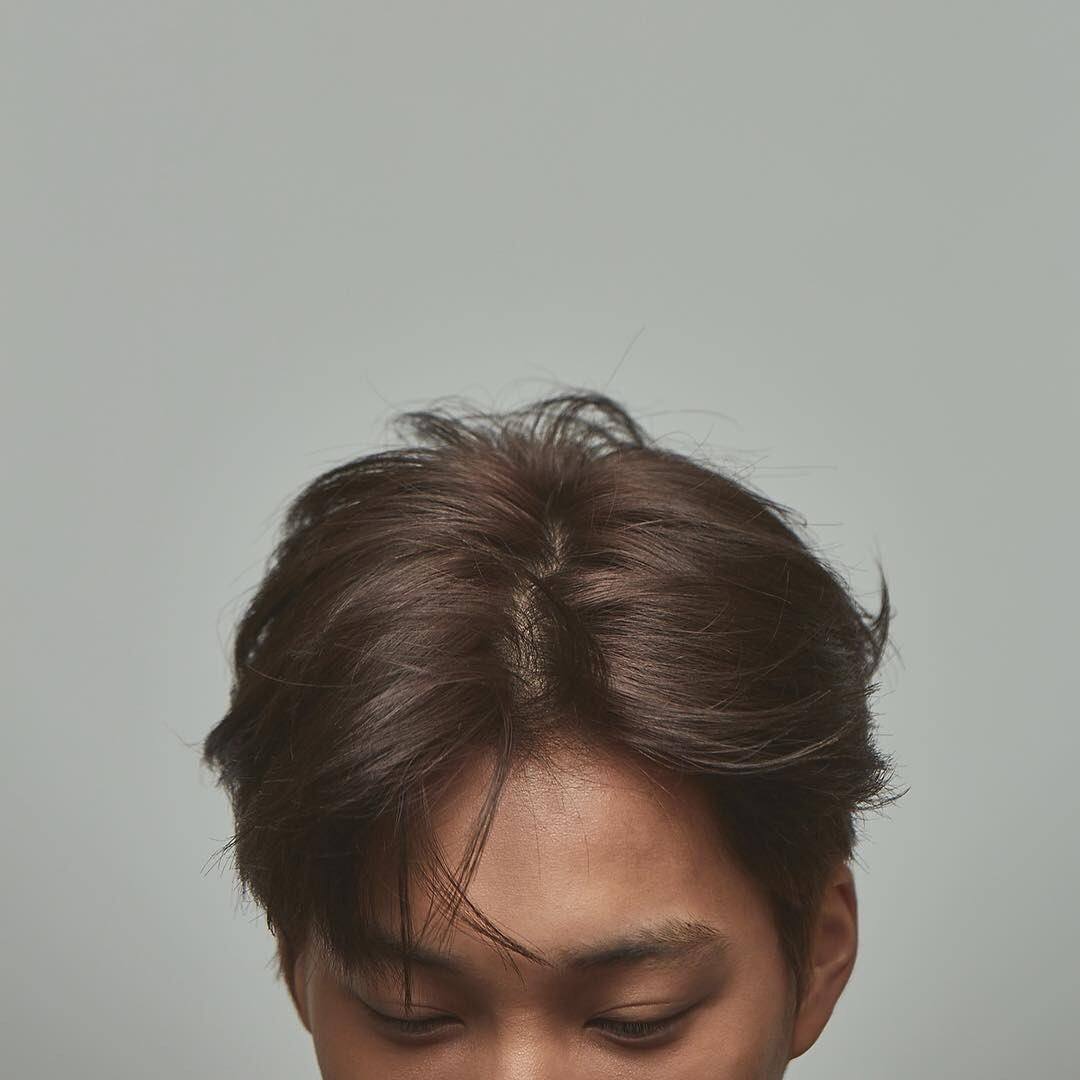 Kai is well acknowledged for his outstanding dance skills and expressive movements. When asked how far he wants to go with his dance, this was his response.
"When I dance? Well, I'm happy and I have fun dancing. I dance as if my subconscious has taken over. It's like I'm not unconscious but I am at the same time. I don't discriminate between genres. I danced to multiple genres ever since I was young so I think I bring out what's needed depending on the occasion rather than dancing within a certain genre."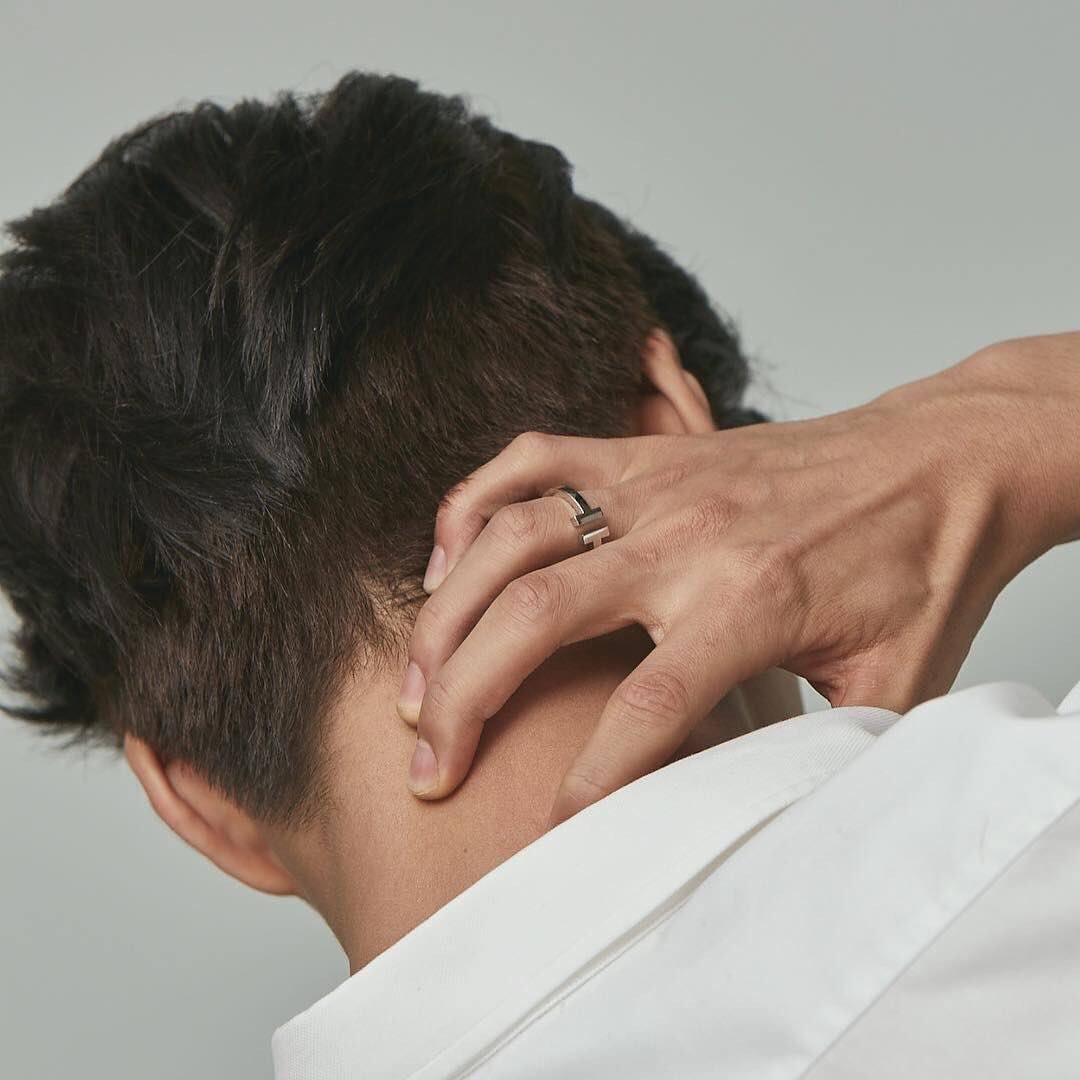 "It's hard to be satisfied on stage. It's not like some days are good and others aren't but there are certain days that are different. There are days where I'm so concentrated that I am nothing but a sharp sensation. It's like I'm in a vacuum and I'm on stage alone. Especially when I have a solo dance on stage I feel as if every cell in my body is alive. I get like that when I'm in a very good condition or when I'm in an awful condition. When I'm sick, it actually sharpens my senses."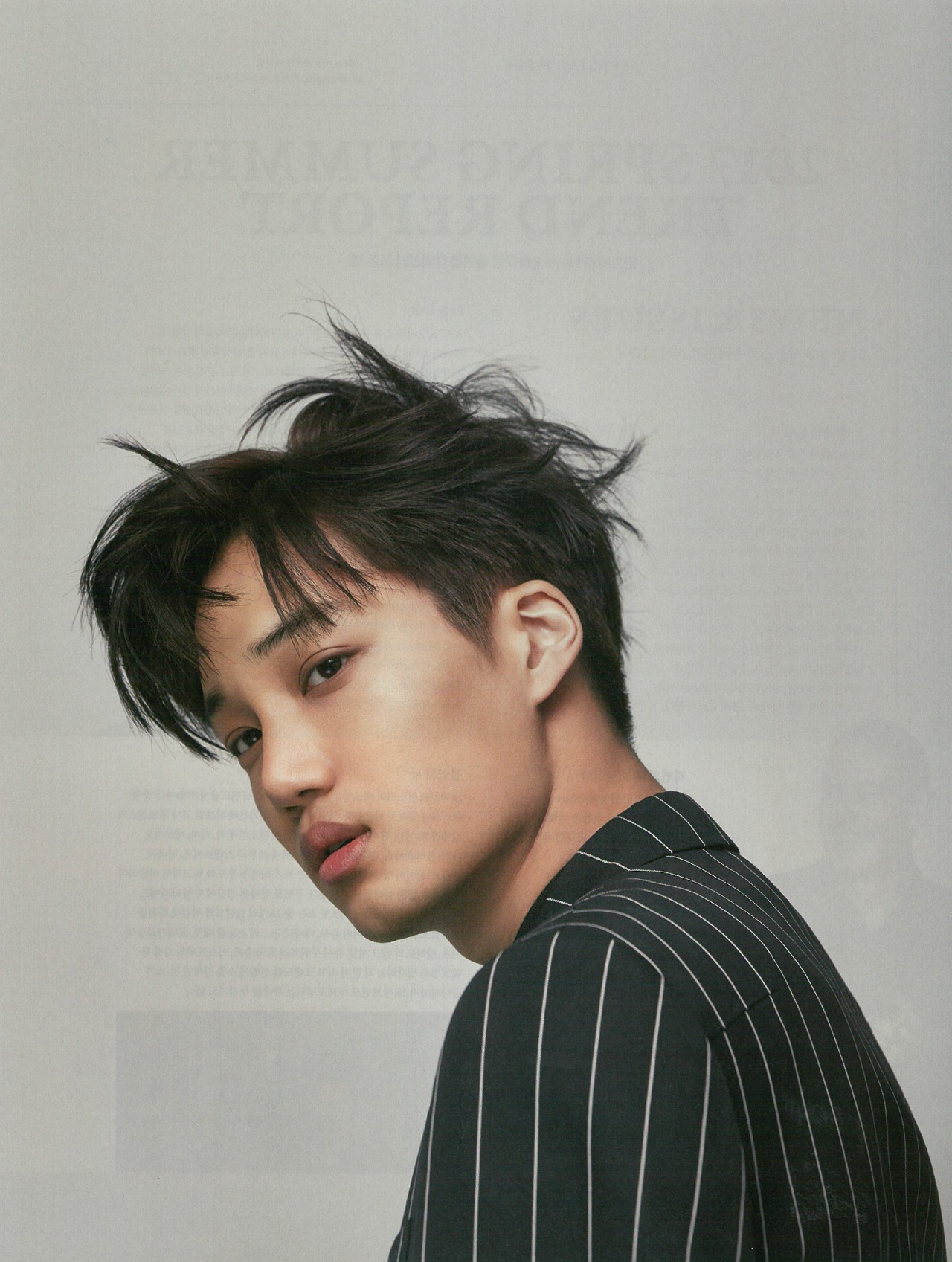 "I faintly remember going to a jazz dance academy. I remember watching the lesson from the back with my dad but apparently, I began dancing on my very first day. They tell me I went to that academy everyday come rain or snow. I was especially happy learning ballet and that's when I fell in love with dance."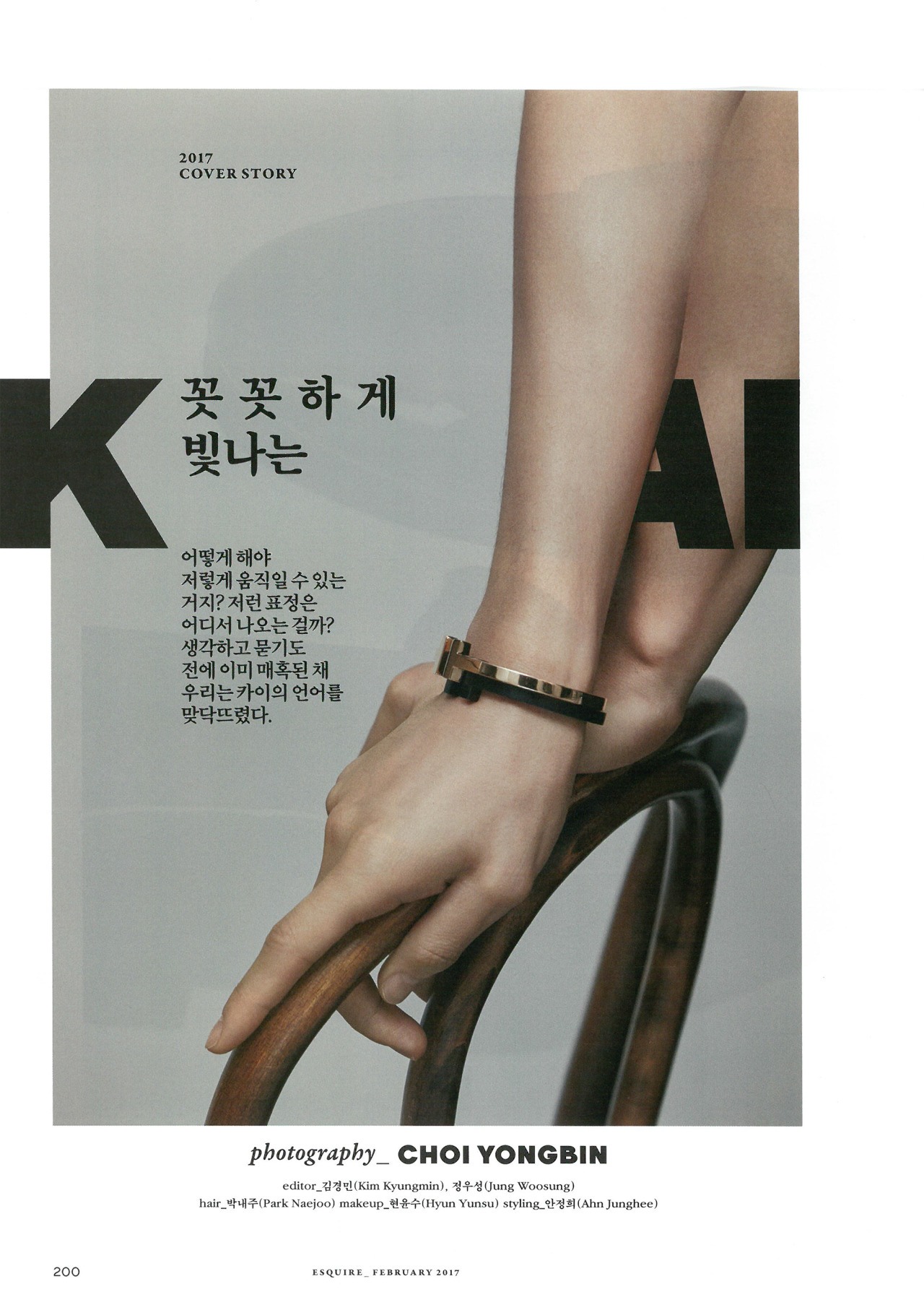 "Dance is like a staple to me. Singing and dancing has become a part of my everyday life so I don't feel like I'm lacking but I feel that I'm lacking a lot of things in life. Because I don't know how to do anything but those things."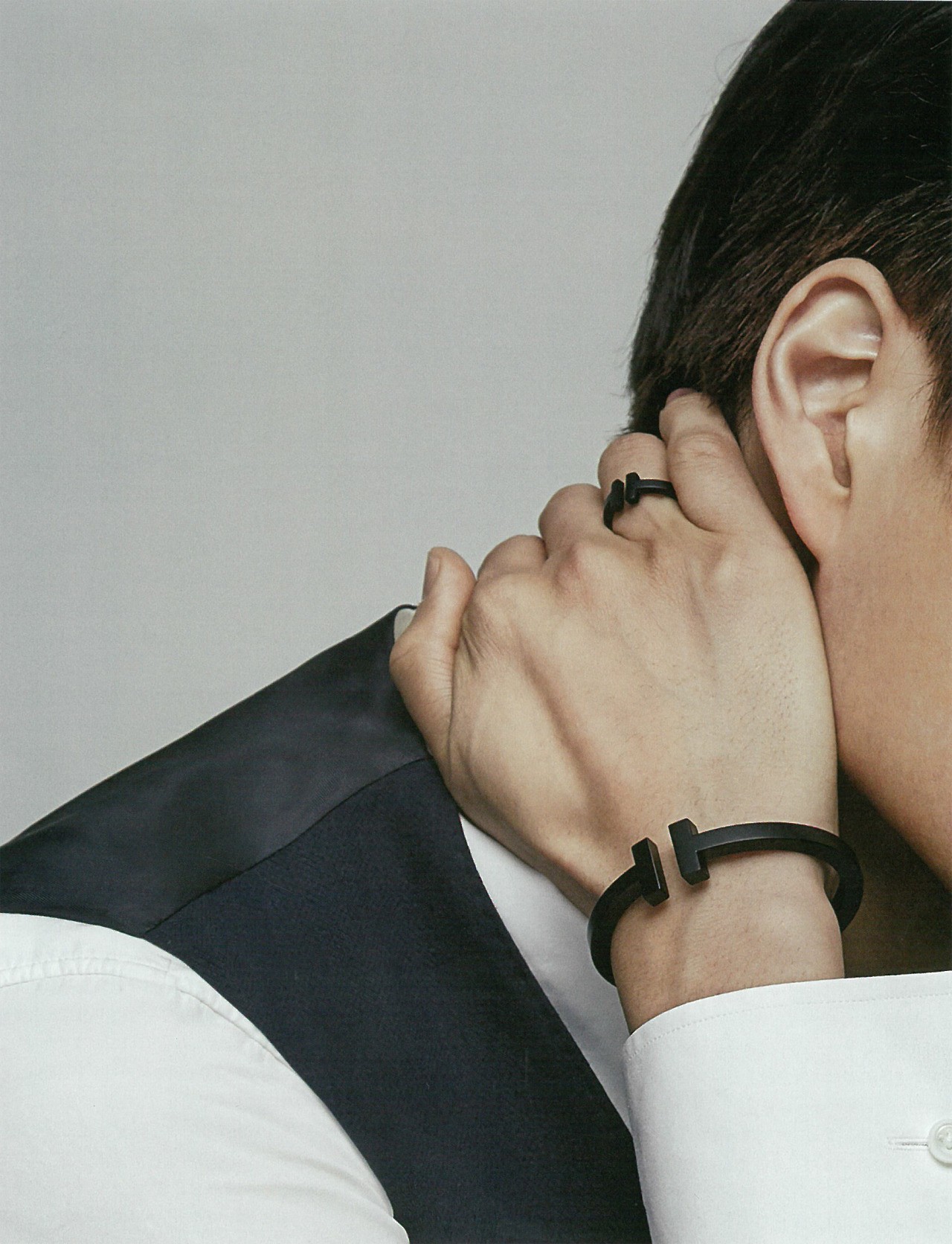 In the interview, Kai says "I love meeting fans. I think my fans and I have a similar personality. They're very emotional and such. I'm very thankful and happy for it and happiness is truly everything." Kai recently celebrated his 24th birthday and held a party with his fans in which he answered many questions, and gave his fans presents.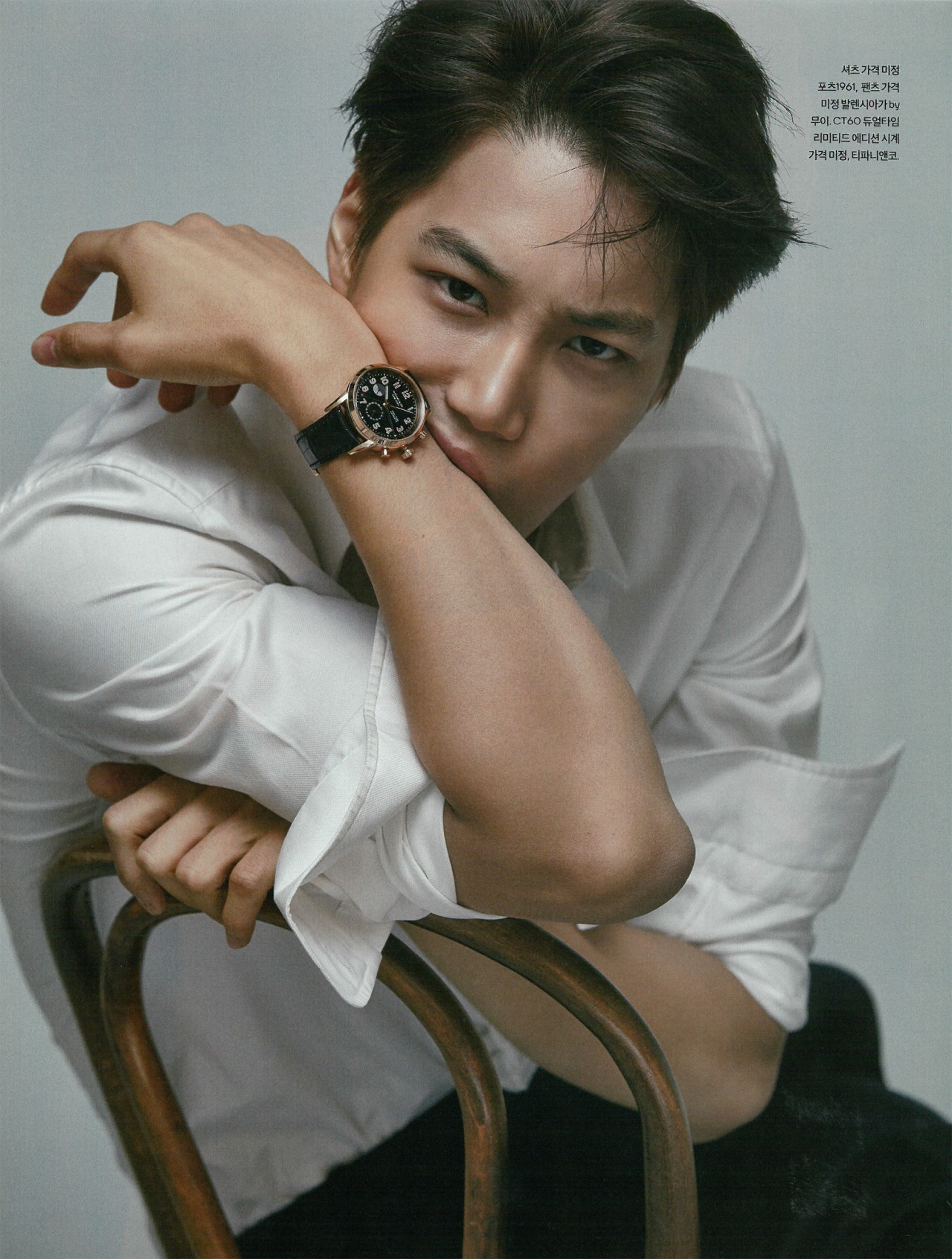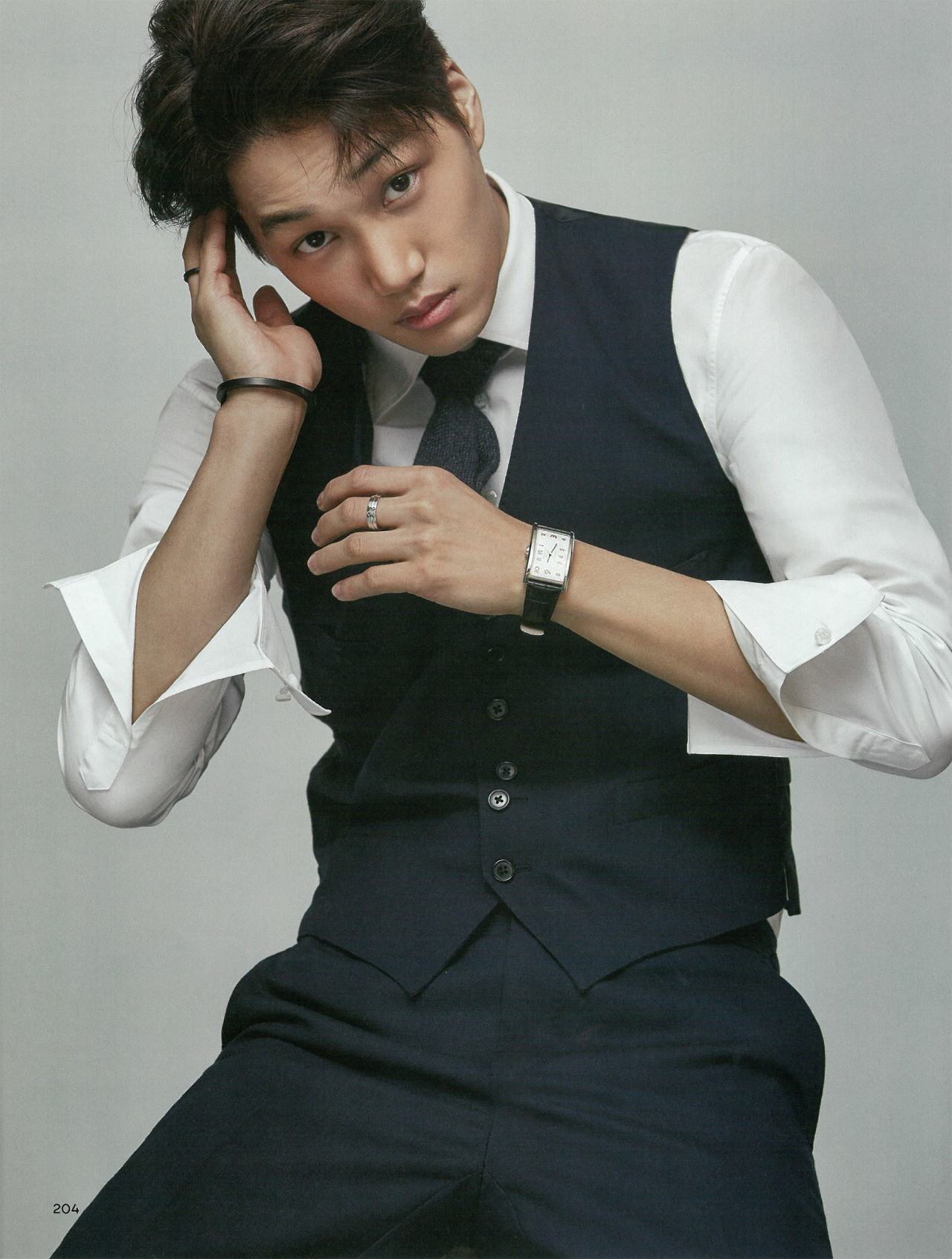 Kai looks back on his achievements through his concentrated experience and hard work throughout the years. He reveals that his secret to success is to never be stagnant.
"I stop when I'm satisfied. Even during trainee days I felt that my growth was stunted very often. Wow, during those times I would not improve no matter what. So I would practice non-stop to get over it and at a certain point I've improved. When there are moves that make me think 'Why can't I do this?' I would stop and practice another dance and when I comeback I would be able to do it. There are things like that. If you practice non-stop it works, if you keep going at it."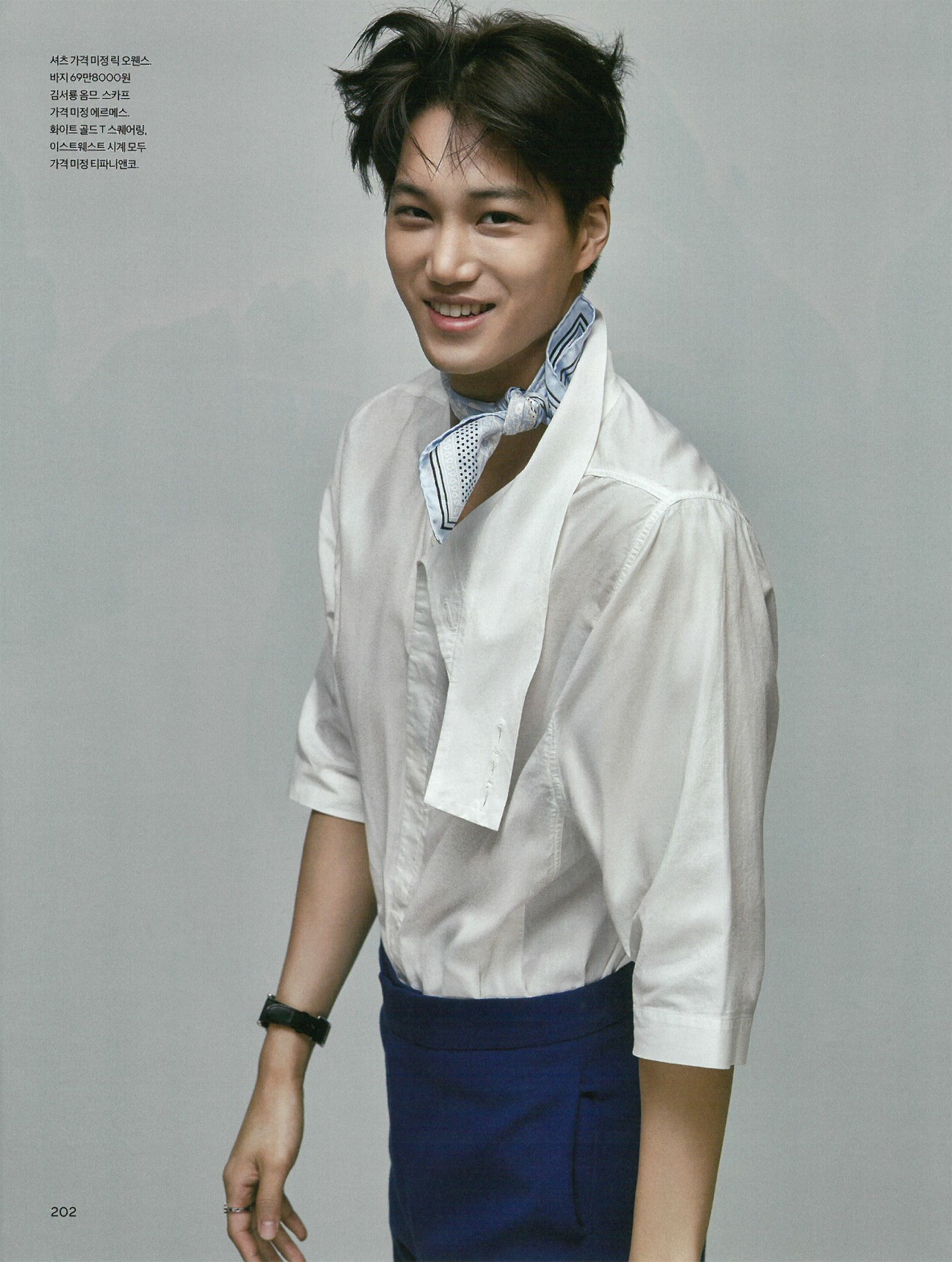 His hard work and never-ending persistence to get better at what he does is revealed in his habit of practicing everyday.
"The teachers probably think I'm annoying. I bug them like crazy and than they have to teach me."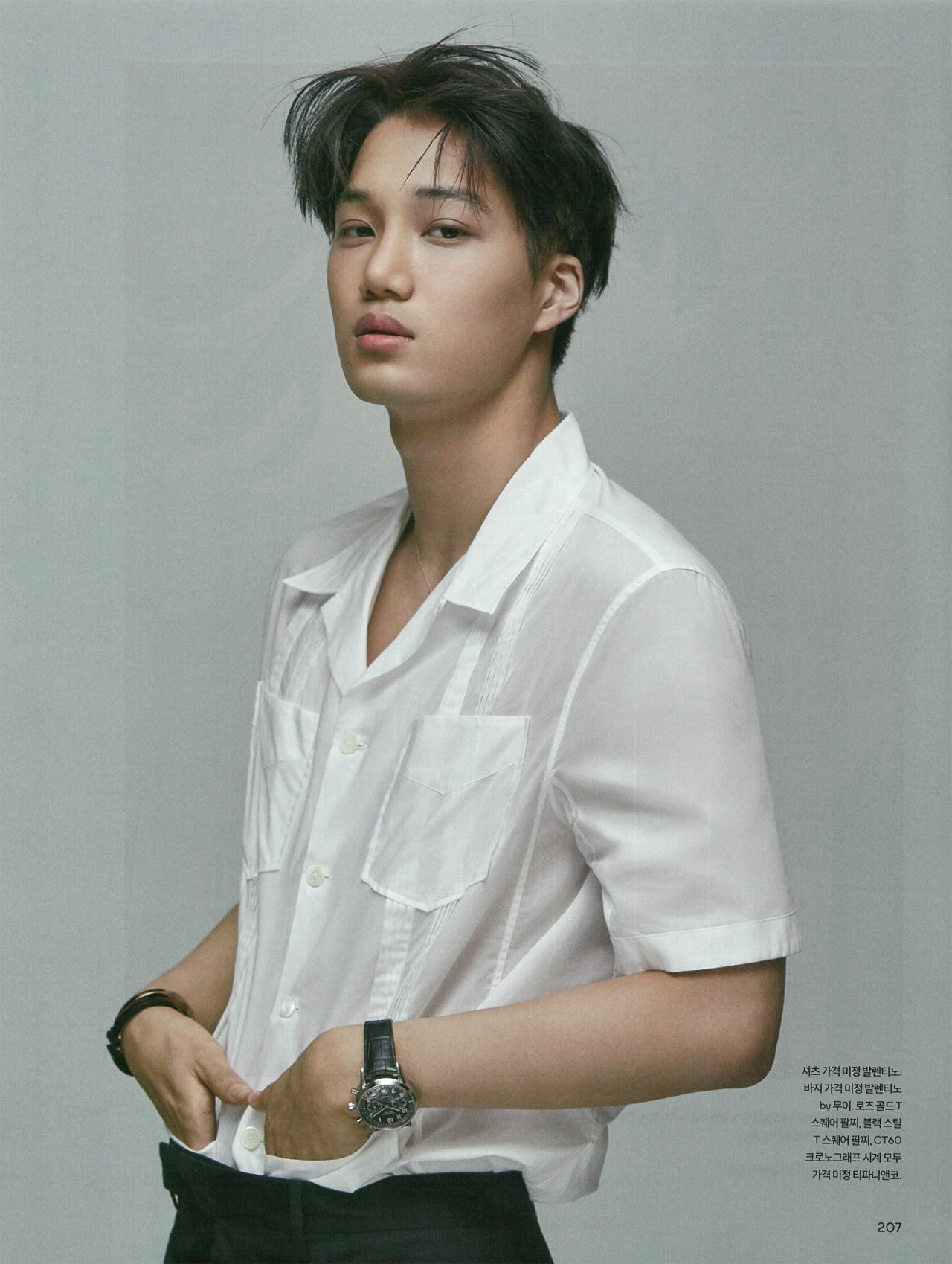 Kai will make his acting debut through the KBS drama in Killing School, previously titled Andante, in which he will play a high school student who has been lying to his mother. As his punishment, he has to transfer to a school in the countryside and has to volunteer in a palliative care ward. He realizes the true meaning of life and believes in the power of miraculous love through the patients who are on the borderline between life and death.
EXO recently won several awards at the 26th Seoul Music Awards and won the Daesang awards for 4 consecutive years in a row. Check out their performance for "Lucky One" and "Monster" for the awards show.
https://www.youtube.com/watch?v=FNPR1AkMxdQ&feature=youtu.be
Share This Post