EXO mobilizes more than 30,000 fans in fan signing events for Nature Republic
EXO gathered more than 30,000 fans as they held their fan signing event for Nature Republic in Seoul and Busan, South Korea. 
On January 31st, EXO met with their fans in two respective events, one held in Shinchon, Seoul at 1PM, followed by a second event in Gwangbukdong, Busan by 4PM. The events were held to treat fans for the love and support received by the cosmetics brand for the past year.
It was reported that the organisers received more than 200,000 applications for the fan signing, not only from local fans, but also internationally, with the event intermittently paused to ensure security and order in the vicinity. More so, EXO basked in the support given by the fans who queued for the event despite the freezing weather.
When asked about the success of the event, Nature Republic stated that, "We thank the support of our customers for EXO as we finish the signing with a success. We will establish more special events to give back to our customers actively in the future." 
Check out the photos from the event below!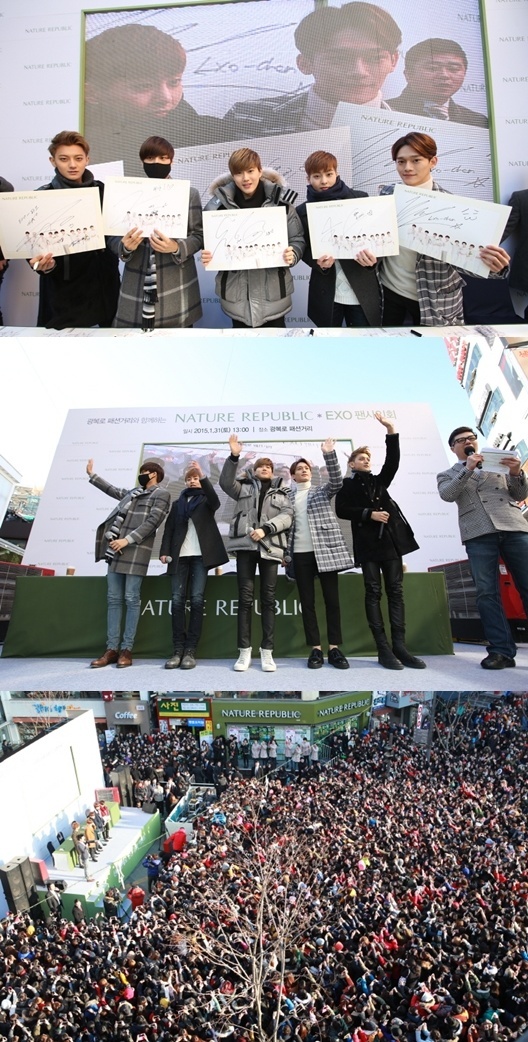 Source: Newsen
Share This Post