Fans furious over disrespectful staff during Taeyeon's live performance at 2016 SBS Gayo Daejun
While fans watching at home witnessed a beautiful stage featuring a descending set during Taeyeon's performance, fans at the live show had an entirely different experience.
While SBS broadcasted a pre-recorded stage of Taeyeon's "11:11," fans at the live show were present for another performance.
Unlike the other stages, which featured complicated light shows and moving stages, Taeyeon opted to hold a simple and elegant performance to showcase her beautiful song. But while Taeyeon's live vocals were praised by fans, the performance was hindered by the actions of disrespectful staff members.
Videos taken by fans during the live show revealed several staff members walking around on stage in front of and behind Taeyeon during her performance. About halfway through her song, a staff member can be seen sweeping up the floor just a few feet down stage, and band members appeared to walk nonchalantly in front of fans trying to enjoy the performance. At one point, a staff member even casually walked behind Taeyeon as she was finishing up her song.
The GIFs below are not from a rehearsal, but from the actual live show in front of thousands of fans. 
A staff member can be seen sweeping the stage in front of Taeyeon. Band members also walked by and obscured the view for fans who were sitting down.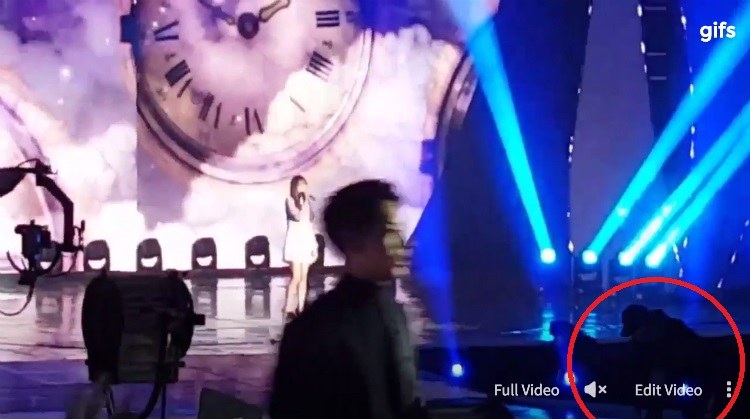 A staff member walks right behind Taeyeon before she finishes her song.

Watch Taeyeon's full pre-recorded performance at the 2016 SBS Gayo Daejun below:
Share This Post