FNC Entertainment stock surges 29% following signing of Yoo Jae Suk
After the recent announcement that the "Nation's MC" signed an exclusive contract with FNC Entertainment, the agency's stock experienced a surge in response.
It was revealed on July 16th that the comedian and well-loved television persona Yoo Jae Suk would be joining Jung Hyung Don and Lee Guk Joo under the entertainment agency with an exclusive contract.
The agency's stock which was previously trading at 20,800 won, grew a whopping 29.81% upon the announcement and reached a price of 27,000 won at the time of writing. The growth of the stock price reflects the positive image that he brings to the company and many are excited for his future activities following this signing.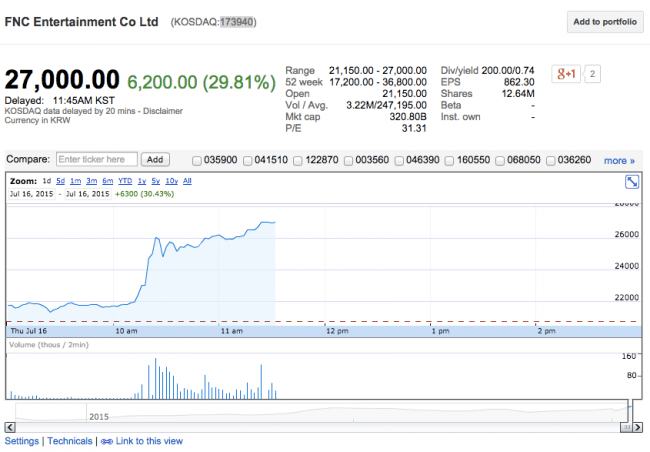 Source: OSEN and Google Finance
Share This Post