G-Dragon Personally Apologizes For T.O.P's Marijuana Drug Scandal
BIGBANG leader, G-Dragon, apologized to fans today on behalf of the group for T.O.P's recent drug scandal and admission of smoking marijuana.
While in Japan for his fan meeting, G-Dragon personally apologized to all his fans for T.O.P's marijuana smoking scandal.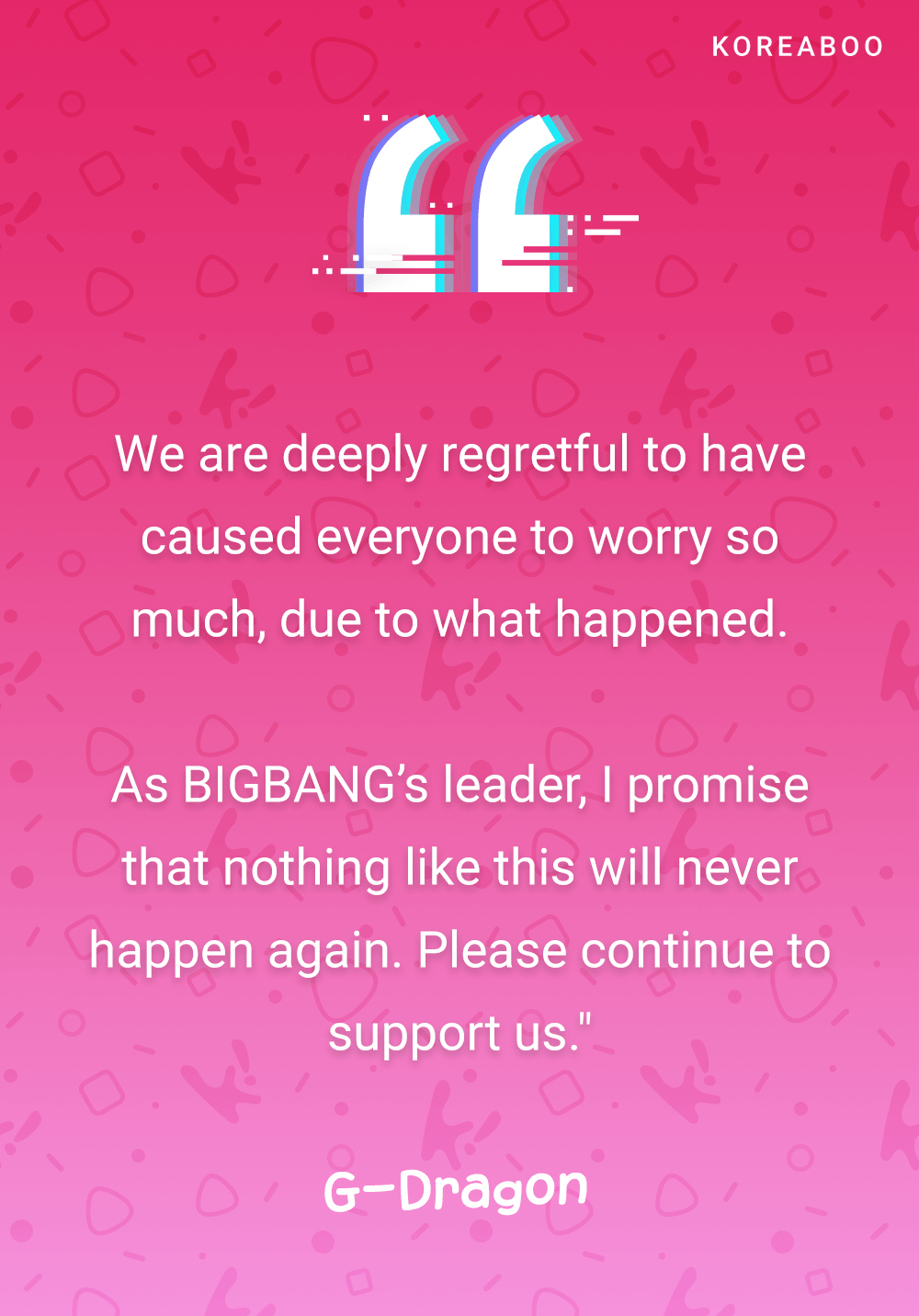 Upon hearing his apology, VIPs immediately joined together to express their never-ending love and support for G-DRAGON by shouting, "We will support you! Jiyong!!"
T.O.P also issued a personal apology to all VIPs, through a hand-written letter that was released earlier today.

Get caught up on the entire breaking news story by reading our exclusive report: 
From The Start: T.O.P's Marijuana Smoking Scandal
Share This Post