G.NA, Lizzy, Sohyun, and Youngji team up as Defconn & Hyungdon's project girl group
Following the success of project boy group Big Byung, Defconn and Hyungdon step up their game by producing their second project group, this time a girl group!
It has been reported by Korean news site mydaily that the two producers are gathering solo artist G.NA, 4minute's Kwon Sohyun, After School's Lizzy, and KARA's newest member Heo Youngji, although the group name has yet to be announced. The special girl group unit is led by leader G.NA, as she is the eldest member at 28 years of age, while 21 year old Sohyun and Youngji are the youngest members, coincidentally sharing the same birthday.
MBC+ Media has also teased fans with an official photo as the four girls gather together in preparation for their unit's debut, as they naughtily pose for a picture by sexily lifting one leg up.
The four ladies are expected to appear in the ongoing MBC every 1 variety show Hit Maker Season 2, with their episode airing on January 16th.
In response to the news, fans are excited to see how the four members will work together as a team, as it is an unexpected group with four different personalities. In particular, Youngji has gained popularity with her signature laughter and participation in several variety programs including SBS Roommate – Season 2, while G.NA has also gained attention with her appearance in MBC Real Men. There is much anticipation for the four members to show new sides of themselves that they usually do not show in their respective girl groups, as their seniors Big Byung have been good role models with their comedic concept.
In July, Defconn and Hyungdon produced Big Byung, comprising BTOB's Sungjae, VIXX's N and Hyuk, and GOT7's Jackson. Although they did not promote their title track "Stress Come On" officially on music shows, they were still a big hit as they had their own variety show Hit Maker, hosted by Defconn and Hyungdon. Besides, Big Byung has been announced to be the opening act for MBC Gayo Daejejeon on December 31st.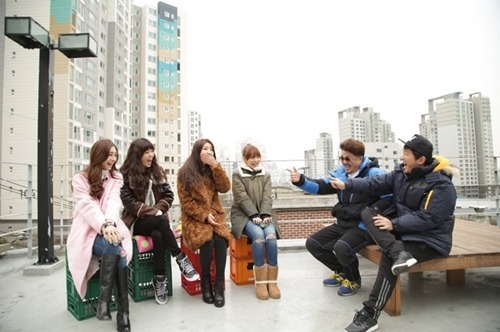 Source: mydaily, MBC+, and Mnet
Share This Post