"Gangnam Style" Forever! Psy's 2012 Bop Is Still Getting Approximately A Million Views On YouTube Every Day
This song will forever be iconic!
Psy may have dropped his classic banger "Gangnam Style" back in 2012, but that doesn't mean people aren't still listening to it everyday!
According to Kworb, a site that collects and analyzes music data from all around the world, the "Gangnam Style" music video has been earning approximately 1,000,000 views per day, even though it's been 9 years since the video was uploaded to YouTube.
July 15, 2012.

Gangnam style was uploaded to YouTube. pic.twitter.com/4eTmZIykkR

— Legendary Dates (@LegendaryDates) July 15, 2021
"Gangnam Style" was the first video ever to surpass over one billion views.
Gangnam Style was organically successful and universally enjoyed. Satire aside, it went viral because people genuinely liked it. It's been 9 years and you could ask a random local anywhere and they'll either know the song or the dance. THAT is impact. That is longevity.

— kenny | TAEMIN BIRTHDAY BASH 🎉🧀💎 (@kennycabenny) July 15, 2021
Although the video understandably doesn't receive as many views as it did closer to its release date, it still receives an impressive number of views.
"Gangnam Style" has been viewed approximately 207,000,000 views so far this year, and its streams for the past few days exceed 1 million per day.
no cause gangnam style was insane when you think about it 😭 in 2012, the whole streaming mindset didn't exist so you just listened if you wanted to and it still got 4.1B with 1M views a day 9 years later like ??? iconic

— laoise (@changkyunIuv) July 14, 2021
On January 17, 2021, the video was viewed 1,202,012 times, and on January 18, 2021, it was viewed 1,174,040 times.
Considering Psy was hesitant about uploading the "Gangnam Style" music video to YouTube, we're sure he's glad he decided to share the video with the world!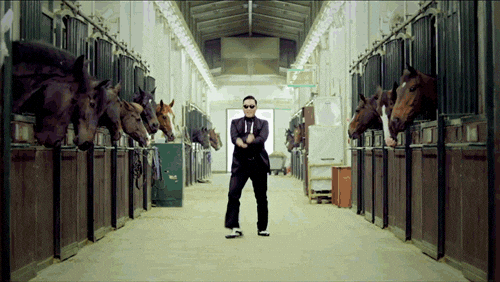 Share This Post