The top girl groups of the summer, by the numbers
With the conclusion of the first round of girl group summer comebacks, a tally has been taken on their various achievements. 
Starting from group MAMAMOO who returned on June 19th, SISTAR (June 22nd), 9MUSES (July 2nd), Girls' Generation (July 7th), Girl's Day (July 7th) and Apink (July 16th) made their comebacks this summer season. AOA has already finished promoting their "Heart Attack," and MAMAMOO and SISTAR are on the verge of finishing their promotions as well.
The competition this summer was so tough that it was also called a war between girl groups. The girl groups fought for the constantly changing charts as some groups made their comebacks on the same days (SISTAR and AOA, Girls' Generation and Girl's Day).
The first round has officially ended as girl groups such as Wonder Girls and Hello Venus are planning to make their summer comebacks as well. Who was in leading this competition? Reports have calculated the "Summer Promotion Queens" in regards to YouTube views, music downloads and sales, and music program rankings.
Fandom's Choice: Girls' Generations wins music programs.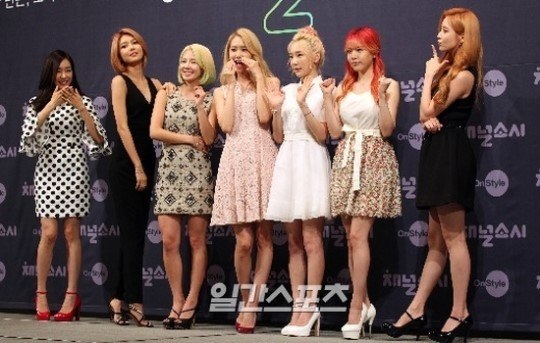 Girls' Generation proved that they are "untouchable." Their promotion for "Party" became the hottest issue during summer. It was their first album after Jessica's leave from the group and the eight members appeared in bikinis this summer. The result was very successful.
Girls' Generation took the most trophies from music programs that calculate album sales, music downloads, and SNS votes. In total, Girls' Generation took home six trophies. They are expected to also take first place next week as well.
In second place, SISTAR took home a total of five trophies. Due to their album overlapping with BIGBANG's latest promotion on July 1st, SISTAR was limited in winning music programs. AOA, who also made their debut on the same day, took home three trophies and proved to be a threat to their SISTAR unnies.
Girl's Day, who made their debut on the same day as Girls' Generation, had a reality check on Girls' Generation who proved they were still untouchable. Due to the tsunami effect of Girls' Generation, Girl's Day's "Ring My Bell" did not reach their expectations. Girl's Day may have to plan to finish their promotion with Girl's Generation, with Apink and INFINITE still promoting their albums.
Popularity Through YouTube Views: Still Girls' Generation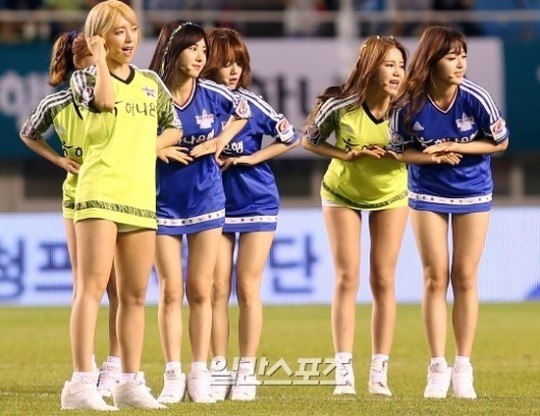 No other groups even came close to Girls' Generation. Their music video for "Party" reached about 18 million views (July 22nd 10 AM KST) in 15 days. This is even a far reach from SISTAR who ranked 2nd with about nine million views.
The third place is AOA with "Heart Attack" with about 8.7 million views. This means that AOA is not only gaining popularity from Korea but other parts of Asia. The fourth place goes to Girl's Day with about 5.8 million views.
The rookie group MAMAMOO had a good turnout as well. With their recent promotions, they had about four million views on YouTube.
Apink, who released their music video the latest, reached around 2.7 million views in six days. Still, it is still a far reach from Girls' Generation who reached five million views in 35 hours. But at this speed, Apink is expected to reach second place in total YouTube views this summer.
Music Download/Sales Chart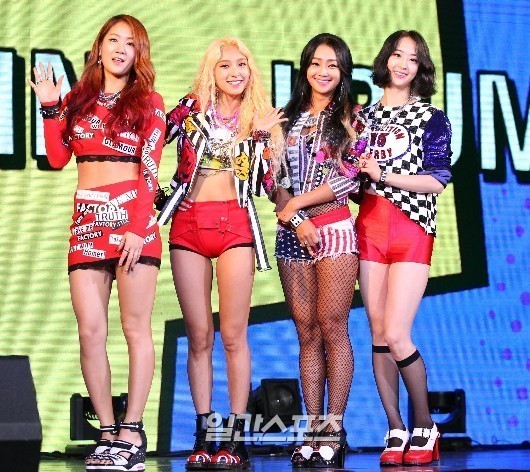 Music charts had the most turbulence and unexpected changes. SISTAR had to fight off BIGBANG for the top of the charts while Girls' Generation was competing with Crush, hyukoh, and Leessang right below them. Although there were many changes, SISTAR clearly won in the music charts, making them the "Queens of Charts." SISTAR was able to protect their number one rank for a total of seven days and made themselves the "Untouchable Music Charts Queen."

Music Programs:
1) Girls' Generation – 6 wins
2) SISTAR – 5 wins
3) AOA – 3 wins
YouTube views:
1) Girls' Generation – 18 million views
2) SISTAR – 9 million views
3) AOA – 8.8 million views
Music Charts (Days up on 1st place):  
1) SISTAR – 7 days
2) A Pink – 3 days
3. Girls' Generation – 2 days
AOA had to be satisfied with reaching first place for one day due to other competition. Besides other girl groups, there were many other threats such as Crush, Lee Ssang, Hyukoh, and BIG BANG.
Girl's Day could not reach 1st place during this comeback but had to be satisfied with reaching up to second place behind Girls' Generation's "Party" on the day of their comeback. On the other hand, girl group MAMAOO had the most unexpected result of staying up in the top 13 for weeks.
Source: Daily Sports
Share This Post