Girls' Generation's Tiffany makes a quiet SNS return for Hyoyeon's birthday
In light of her recent SNS controvery, Girls' Generation's Tiffany updates her personal Instagram account to greet Hyoyeon on her birthday. 
On September 22nd, Tiffany posted a photo of a colourful beads with the caption, "#922" through Instagram Story. Instagram Story is the latest offering from the social media platform that shows photos and videos for 24 hours, which are taken real time and posted on a separate feed. The colourful post and the hashtag were dedicated to fellow member and close friend Hyoyeon's 28th birthday.
Since her recent social media controversy after posting a "Rising Sun Flag" update last August, Tiffany went on hiatus in order to reflect. The singer, however, did not escape from criticisms after netizens monitor her activity online.
Recently, she was criticised for return to social media after she was caught liking then unliking a post on Instagram.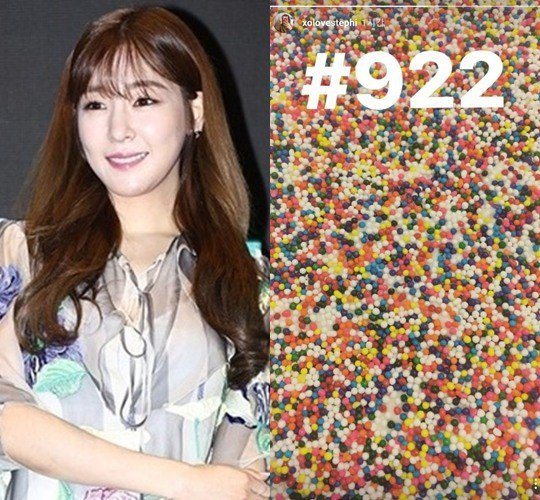 Source: Herald Pop
Share This Post