"Golden Disk Awards" Organizer Apologizes To Taeyeon For Nearly Ruining Her Stage
The 31st Golden Disk Award organizers issued a formal apology to Taeyeon after a technical malfunction occurred during her performance. 
Last January 13th, Taeyeon received a "Digital Bonsang Award" for her song "Rain" at the 31st Golden Disk Award. Her performance unfortunately had issues as there were malfunctions due to improper preparation by the organizers.
Taeyeon was forced to rush on stage quickly as there was only a short amount of time before her song was set to begin playing. Due to this, the introduction of her track played early and left Taeyeon rushing to the stage with her earpiece not properly attached to her dress,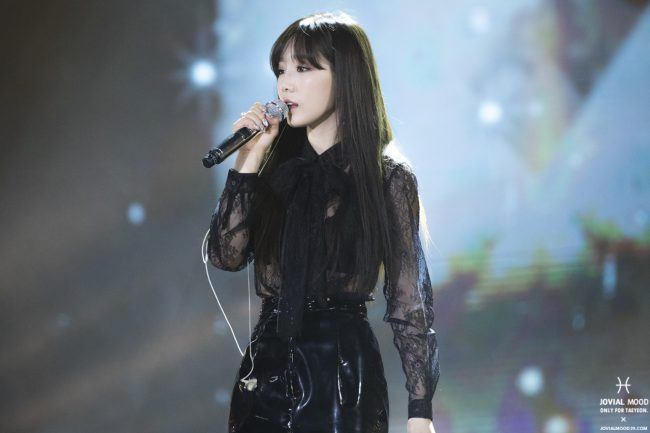 Taeyeon handled the situation professionally and continued the performance with the earpiece dangling on her arm. The staff of the awards ceremony also issued a formal apology and explained what caused the incident to fans.
"Even though there were no difficulties during the rehearsals – a misunderstanding caused a problem for Taeyeon and she couldn't show a perfect performance as shown in the rehearsal, and we are very sorry.

We apologize to Taeyeon, the fans and the viewers. We will be more careful to not cause further incidents in the future."
Source: Ilgan Sports
Share This Post