Gong Hyo Jin and Kang Hye Jung exchange praise in interview with "Midnight TV Entertainment"
Gong Hyo Jin and Kang Hye Jung, who were recently cast for the upcoming play Educating Rita, sat down in an interview with Midnight TV Entertainment. The two actresses continuously praised one another's features, and Kang Hye Jung also spoke out about Haru's fashion.
Kong Hyo Jin said "If I could change one thing about my appearance, I wish I had Hye Jung's eyes." Kang Hye Jung immediately responded, "No! Unni's eyes are prettier."
Hyo Jin responded, "My eyes look like they have egg yolks in them," then burst into laughter.
Kang Hye Jin then commented that she is jealous of Hyo Jin's flawless skin.
In the past, Hye Jung was known as a fashionista, but recently she has been dressing down. Hye Jung said, "That's because I dress so bad normally."
Kang Hye Jung continued to explain that she dresses down because she is satisfied as long as Haru looks good. Hye Jung admitted that after dressing Haru, she doesn't have the energy to dress nicely herself.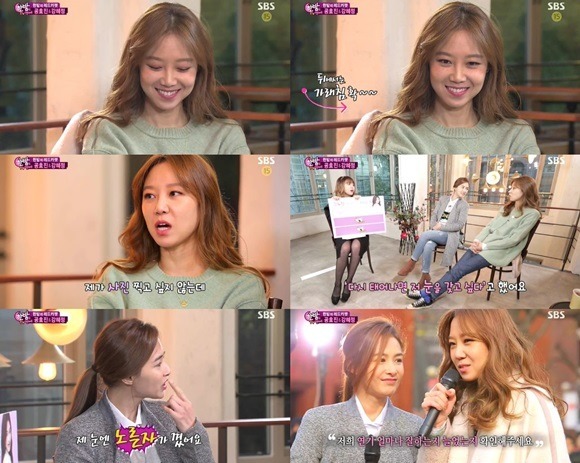 Share This Post