Here's the truth behind Boram and Soyeon missing T-ara's final concert
According to T-ara's manager, these are the real events that happened when Boram and Soyeon chose to not participate in T-ara's last promotions.
T-ara's management MBK Entertainment revealed that Soyeon and Boram sent a one-sided message saying they suddenly didn't want to partake in group activities with T-ara.
This happened when Soyeon and Boram were meant to go to their Taiwanese concert.  MBK Entertainment had lost contact with Soyeon and Boram for 7 days when they suddenly decided to step out from the promotions. 
T-ara was scheduled to leave for their Taiwan concert from May 12-14 through Incheon Airport on the afternoon of May 12.
Soyeon and Boram's contract with T-ara and MBK Entertainment ends on May 15 and it was already decided between all parties that everyone including Soyeon and Boram would participate in the final T-ara concerts as 6.
Even though the contract was going to end, Soyeon and Boram agreed to participate in the concerts with the other members in their Japan, Hong Kong, and Taiwan concerts, starting May 20.
According to T-ara's manager, Soyeon and Boram did not contact their agency and the other members from May 5-12. They finally contacted their manager on May 12 when they were meant to leave with the other members.
The manager told them he would pick them up but Soyeon and Boram said they will go separately in a different car. The manager agreed but when they did not show up, Soyeon and Boram said they did not want to participate in the agreed activities.  
The following is a short interview the media had with T-ara's manager regarding the situation at hand. 
Is it true that Soyeon and Boram did not leave for Taiwan with the other members today?
"I was contacted 30 minutes before the airport pick-up and Soyeon and Boram said they will go seperately so I didn't have to pick them up. This was the first time they actually replied to me or anyone after a week of silence."
If no one was contacted for seven days, how did T-ara prepare for the upcoming concerts?
"After Soyeon and Boram said they did not want to participate in the activities after their contact ended, they never showed up for practices with T-ara. They never showed up for their stage outfit fittings and other concert related activities. The two also did not show up for the promotional concert video filming sessions as well."
Soyeon and Boram did not contact you or the agency but did they at least contact the T-ara members?
"The other T-ara members contacted them saying they wanted to practice together but Soyeon and Boram did not reply to their messages as well."
Could you explain how the concert preparations went without Soyeon and Boram present?
"Jiyeon, Hyomin, Eunjung and Qri practiced as four. They had to re-arrange their coreography and other stage activities because of their [Soyeon and Boram] absence. Everyone at the company and the other members got their hopes up when they [Soyeon and Boram] said they will come to the airport.
Some fans claimed that MBK Entertainment made Soyeon and Boram book their tickets individually.
"I confirmed with our agency and that rumor is completely false. Soyeon and Boram hold their passports themselves so we cannot change or do anything with their tickets. Also, since we lost contact with them for 7 days – how would we even go to change tickets or cancel them."
What will exactly happen with the upcoming concerts of T-ara?
"Everyone in the company and the members wanted to happily do these concerts with Soyeon and Boram. That is our true hope and wishes. We wanted to respect Soyeon and Boram's wishes as well because that's important.

These girls have been together with us for nine years now so it's very meaningful to us. We wanted these members to finish this together as a complete group but it's very unfortunate how things ended up."
Below are photos of the T-ara members departing for their concerts on May 12 without Soyeon and Boram present. 
T-ara Hyomin
T-ara Jiyeon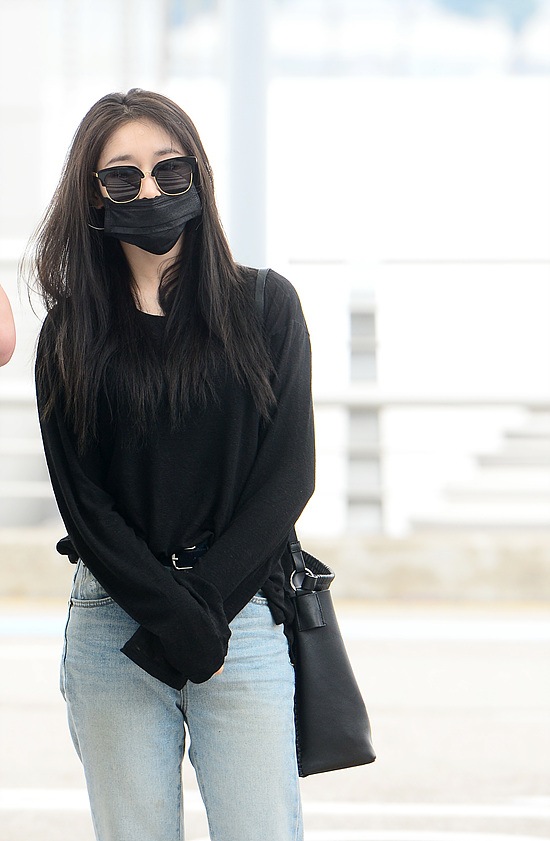 T-ara Qri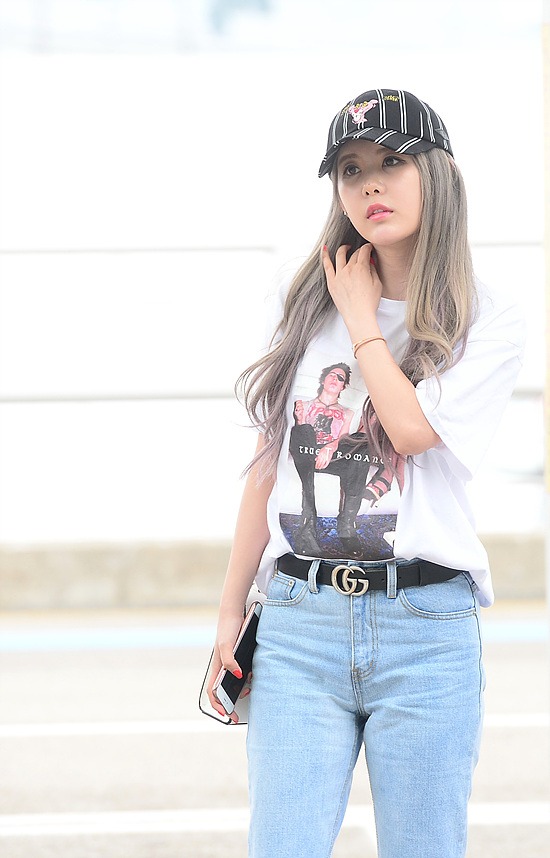 The members do not look happy with all the drama surrounding their group at the moment.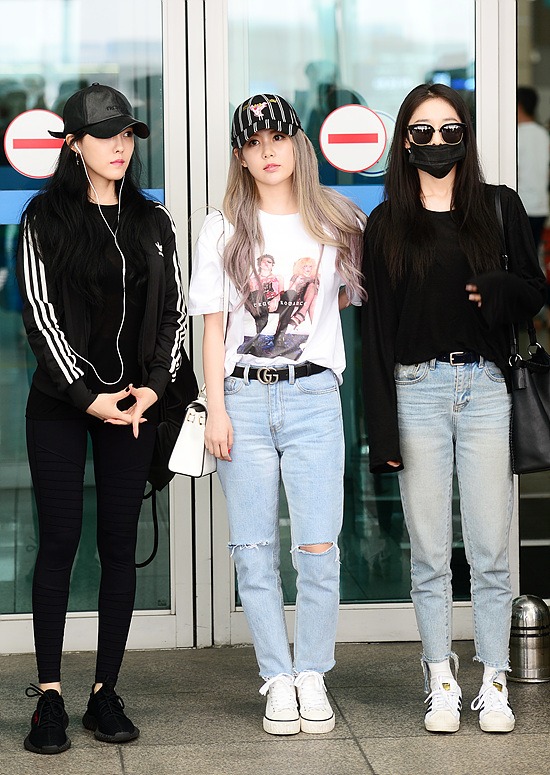 Eunjung will be departing separately as she had personal activities.
Source: News 1
Share This Post