HRVY And NCT Dream's Renjun Made A Bet And The Loser Had The Most Hilarious Breakdown
The loser had to pay a high price.
English singer HRVY has recently collaborated with NCT Dream on a track for SM Station called "Don't Need Your Love".
Although they collaborated on a song, it is clear that HRVY and NCT Dream have become close friends while recording the song and shooting the video.
This was highlighted especially in the closeness and banter between the artists, which was seen in the Behind The Scenes for the "Don't Need Your Love" video.
One particular joke had HRVY and Renjun make a hilarious bet with each other. Whoever successfully did a bottle flip would be the winner.
The loser, as HRVY declared, would buy bubble tea for all of NCT Dream and for HRVY as well if Renjun lost.
First up was HRVY with an unsuccessful attempt.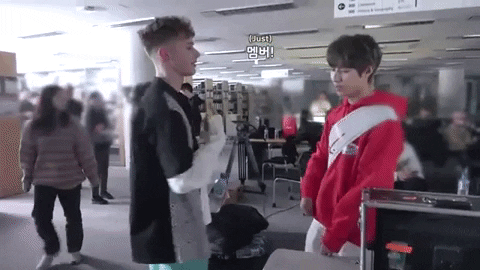 Renjun wasn't any better.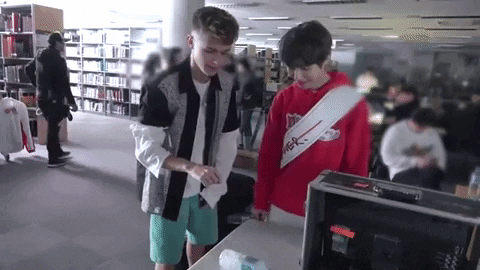 But then much to Renjun's frustration, HRVY's next try was successful.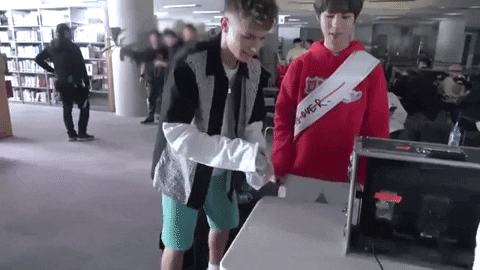 And HRVY couldn't resist rubbing it in Renjun's face that he now had to buy everyone bubble tea.
Someone off-camera added more salt to the wound by telling Renjun he had to buy jumbo-sized bubble tea for everyone.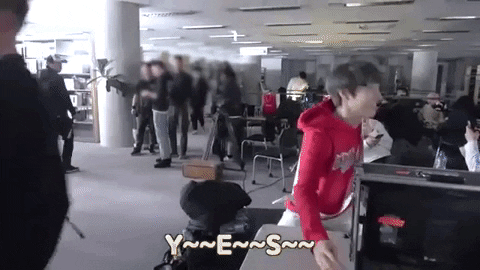 Despite losing, Renjun still tried to do a successful bottle flip.
While his perseverance was admirable, unfortunately Renjun failed to make up for his loss, which caused him to get increasingly devastated.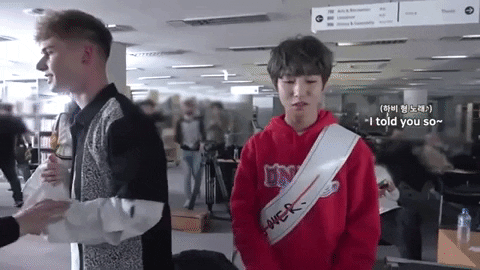 No matter how many times he flipped the bottle.
Eventually, Renjun was so fed up with bottle flipping, he decided to just give up.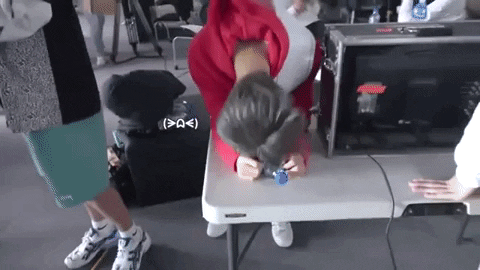 But, it was all in good fun! HRVY became close with all the NCT Dream members, including Renjun, who developed a soft spot for HRVY near the end of shooting.
When it was nearing night time, the NCT Dream members were wrapping themselves with blankets to keep themselves warm.
However, fans spotted in the background that Renjun had offered his blanket to HRVY because he was only wearing shorts.
renjun and hrvy are so sweet ;; in the background, you can see him telling the staff to give hrvy the blanket instead because hrvy was wearing shorts so it was probably colder for him but hrvy said it was okay and that ren can use it ;; pic.twitter.com/iZMYCYkono

— 7xkxkck #DNYL (@reonjuins) June 18, 2019
But HRVY thanked Renjun and told him to keep the blanket for himself.
Since the end of shooting, it is clear that both artists have left with fond memories of the collaboration.
HRVY has not only gotten a tattoo to commemorate the collaboration, but he has also vocally defended NCT Dream from racist trolls and has applauded their talent and kind-hearted personalities.
Friends always love to push each other's buttons and keep each other on edge, but when it comes down to it, true friends will always defend and support each other at the end of the day.
Share This Post