International Netizens Disappointed In Red Velvet's Wendy For "Discriminatory" Impressions
Wendy did some highly offensive impersonations and fans are not happy.
Wendy appeared on TALKMON and was asked about different dialects in North America. In response, she said there were differences in how black women and white women talk.
She grew up in Canada, where she learned to speak English fluently.
Her first impression was how she views popular White women to talk. She used exaggerated hand motions with a high-pitched voice.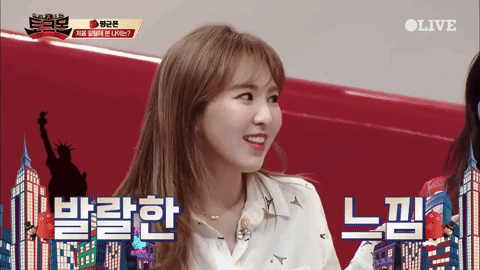 Wendy's second impression involved how she views popular Black women talk. She used hand gestures, head bobs, and a different style of speech that were stereotypical.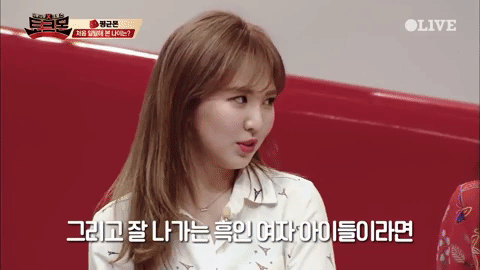 Fans expressed their disappointment with the singer, especially since she received a lot of negative attention in 2014 for doing similar impressions.
Fans have taken to Twitter to express their disappointment.
so because a lot of people do it that makes it right ?? https://t.co/UhGq86jrpj

— 🍭 (@cyberbrl) March 5, 2018
Do not defend Wendy.
Don't do that.

Make her learn from her mistakes. Do not sugarcoat it. Do not twist it. Do not tolerate bad behavior. Please.

— J (@choiisooyyoung) March 5, 2018
Two things that sadden me:

1. The fact that she didn't learn from past events and is once again doing an impression based on stereotypes
2. The fact that some of the people attacking her don't care at all about the real issue & would shield their biases if they were in her place

— Havana Chingu (@yulahollic) March 5, 2018
for real, people that will attend their upcoming fanmeeting, please let Wendy know about this, that she has offended people with that reiterated impersonation and that she should apologize.

— Irene's namesake (@myrmicajedi) March 5, 2018
just because you want her apologize doesn't mean you love or care for her any less. she doesn't need any defending. she made the same mistake twice and she has to learn and apologize. we care about her, that's why we don't want this happening ever again.

— 볼 (@wancheeks) March 5, 2018
discriminatory and disrespectful. She's coming from a group that excels in the genre of R&B, a genre curated by black people and you'd think she'd know better. The last time this happened, I was just as disappointed but having not heard anything up until now, I gave Wendy-

— Love, Christian (@delgado709) March 5, 2018
Check out the full clip of her impersonations below.
Share This Post