IU Reveals She Wanted To Give Oh My Girl Her Lyrics, Here's Why She Picked Them
It's a famous song.
IU and Oh My Girl had a fun meeting in the live singing show IU's Homebody Live. Aired on EDAM Entertainment's YouTube channel, they looked at each other sweetly, played various activities, and became closer friends.
In one Q&A segment, IU read out a question from a fan who asked, "[What is] a song of IU's that will go well with Oh My Girl?"
IU did not hesitate to reveal her answer as if she thought about the question in advance.
It's 'dlwlrma'.

– IU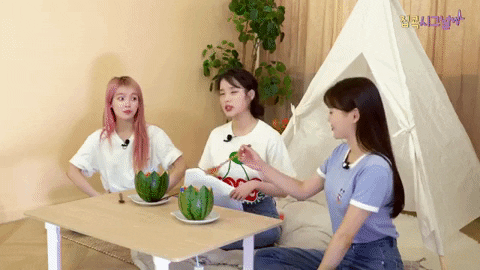 Released in April 2017, "dlwlrma" is a melodic song that references the sun, stars, peacocks, and more.
Seunghee and Hyojung immediately shouted in excitement upon hearing the chosen track. They couldn't help but exclaim how much they love it.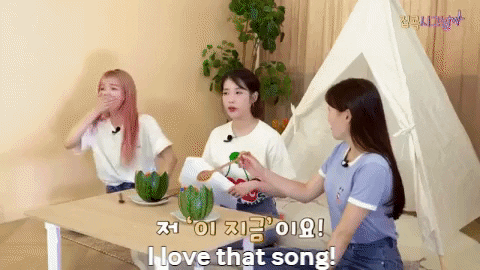 IU then made a shocking revelation that made the Oh My Girls members freak out: she originally wanted to give the lyrics of "dlwlrma" to them.
I've never said this to anyone before but I've made lyrics which I wanted to give to Oh My Girl. That's the lyrics for 'dlwlrma'.

– IU
She explained that the song's lyrics had too much imagery that did not match her repertoire.
A lot of the time, I write the lyrics first…The lyrics were a bit too fantastical for me to sing. They were too unrealistic. But I really wanted to write something like that.

– IU
When the senior artist thought about it further, she knew which group would perform it perfectly.
I thought of someone who would suit it better, and that was Oh My Girl. So I wrote the lyrics thinking that I want to give them to Oh My Girl if I have the chance. For the lyrics, I even had a melody. I wrote all that with Oh My Girl in mind.

– IU
Oh My Girl is known for their fairytale-like concepts with hits songs such as "Secret Garden", "Windy Day", "The Fifth Season" and more.
Seunghee and Hyojung couldn't keep their shock at bay, with the former expressing her deep love for the lyrics and how much she appreciates IU's choice.
I love the lyrics of 'dlwlrma'. Listening to it gives me courage.

– Seunghee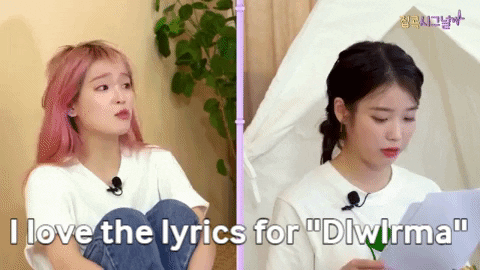 While "dlwlrma" ended up in IU's album Palette, it would have matched Oh My Girl just as well!
Share This Post