Jessica revealed to have larger Baidu fan cafe than Girls' Generation
A recent image showing the population of Baidu fan cafes for popular girl groups has revealed that Jessica alone has a larger fan cafe than Girls' Generation.
The image shows figures captured from July 4th and July 7th, with Jessica weighing in with more fans than Girls' Generation on both days.
On July 4th Jessica was in first place with 950,302 and Girls' Generation was third behind T-ARA with 939,596. On July 7th, T-ARA moved up to first place with their impressive 1,000,872 and Jessica (960,995) still ranked above Girls' Generation (951,415).
As of July 8th, the Baidu bars for Jessica and Girls' Generation read 968,870 and 958,856 followers respectively.
Take a look at the numbers here: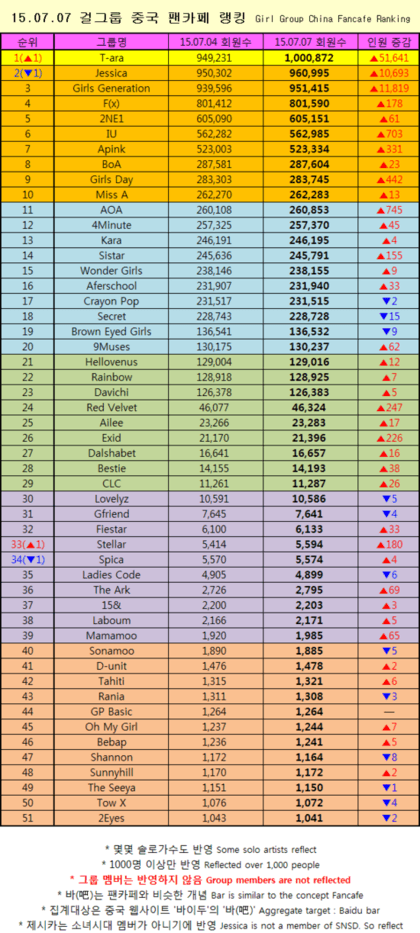 Source: Instiz and Baidu Bar (1 + 2)
Share This Post