Jessica sends fans handwritten message about her feelings regarding her solo comeback
A handwritten message was from Jessica Jung was discovered by fans as the fashion designer and artist shared her feelings about her upcoming comeback with her solo debut album.
Since leaving Girls' Generation in 2015, Jessica has been avidly pursuing her passion as a fashion designer under BLANC & ECLARE, but this May 2016, she will make a return to music with her own solo album.
Ahead of her comeback, a handwritten letter was uncovered with Jessica writing, "I know you guys hate it when I get tanned but I couldn't help it this time..I feel like I got all the sunlight in the world starting the first day but I feel like it was all worth it. Stop teasing me I'm wearing long sleeves and long pants and begging my stylist, I'm only wearing those because of you guys. There's one song that made me cry a bit when I'm alone. While I was recording, writing the lyrics and listening to the song…Just wanted to let you know <3".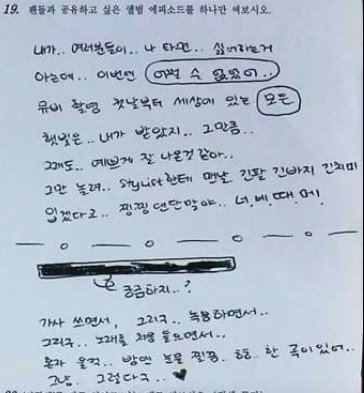 Jessica will be releasing her album sometime in May. It will feature six different tracks including the title song "Fly" featuring Fabolous, "Big Mini World," "Falling Crazy In Love," "Love Me The Same," "Golden Sky" and "Dear Diary." She heavily takes part in lyric writing and even composing for several tracks such as the title song.
You can watch the teaser below
Source: Instiz
Share This Post