Jinwoon and Yeeun spotted walking openly on the streets
Following Wonder Girls' Yeeun and Jeong Jinwoon's dating announcement, a few people have spotted the couple near the JYP Entertainment building.
On September 20th, it had been revealed that the two were dating for three years, after which both Yeeun and Jinwoon later thanked everyone for supporting them through their Instagram accounts.
Three days later on September 23rd, the two were spotted side by side on Dosan-daero 89-street. As photographed below, fans who were patronizing Dunkin' Donuts across the street from the JYP Entertainment building captured the precious moment of them strolling down the street. GOT7's messages and autographs on the wall for Dunkin' Donuts and the GS25 convenience store opposite the bakery further confirmed the location where they were spotted.
While light-haired Jinwoon was on the phone, Yeeun had something clutched under her arms. There are speculations that they had just came out after a meeting in the JYP building, although Jinwoon had left the Big 3 entertainment company and joined Mystic Entertainment in 2015.
びっくり?? 普通に歩いてった!! #지는 #예은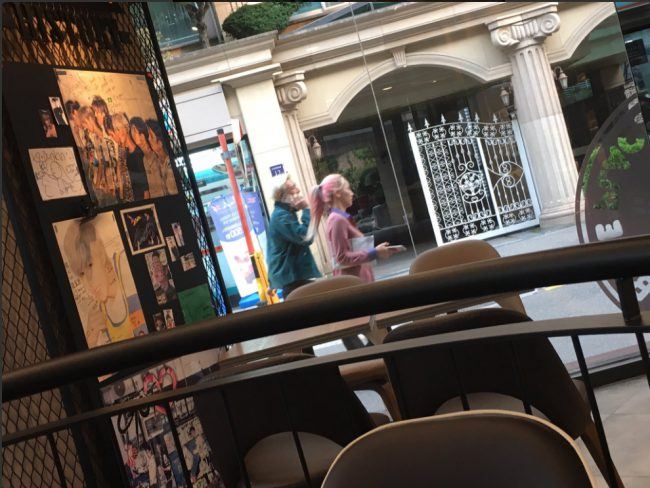 Share This Post