Jung sisters look happy and adorable together in recent airport pictures
One of K-Pop's most famous siblings were recently spotted happily together at the airport.
Jessica Jung and her sister Krystal were seen leaving Korea's Incheon Airport at 7am KST for their Hong Kong schedule. Despite the early morning, the duo were in high spirits, laughing and smiling at each other.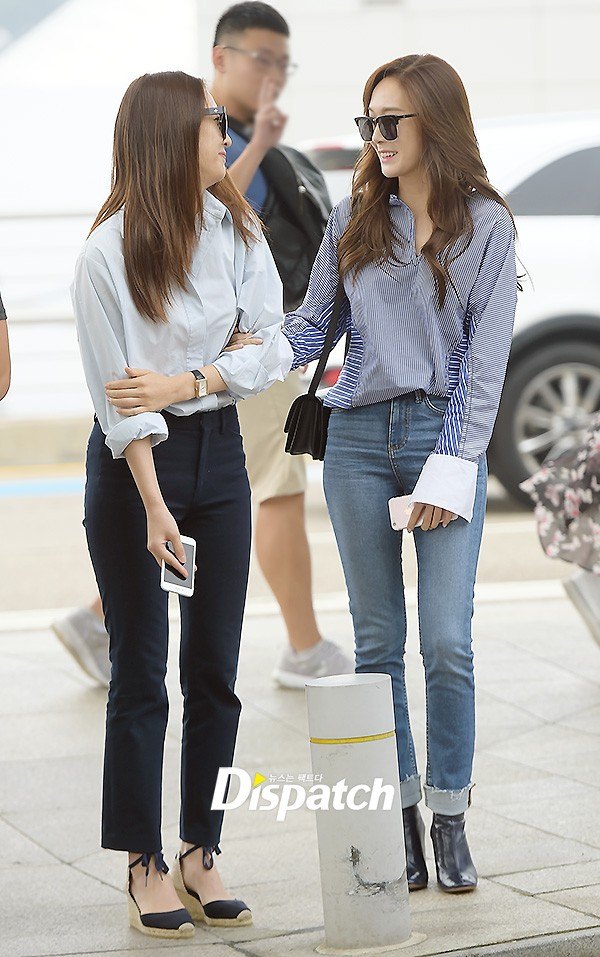 The two were also dressed similarly for the departure; both wore long-sleeved collar shirts with pants and sunglasses. They seemed rather carefree as they were not dealing with luggage or bulky bags, instead linking arms. Krystal attempted to hold back a smile while gazing at her sister.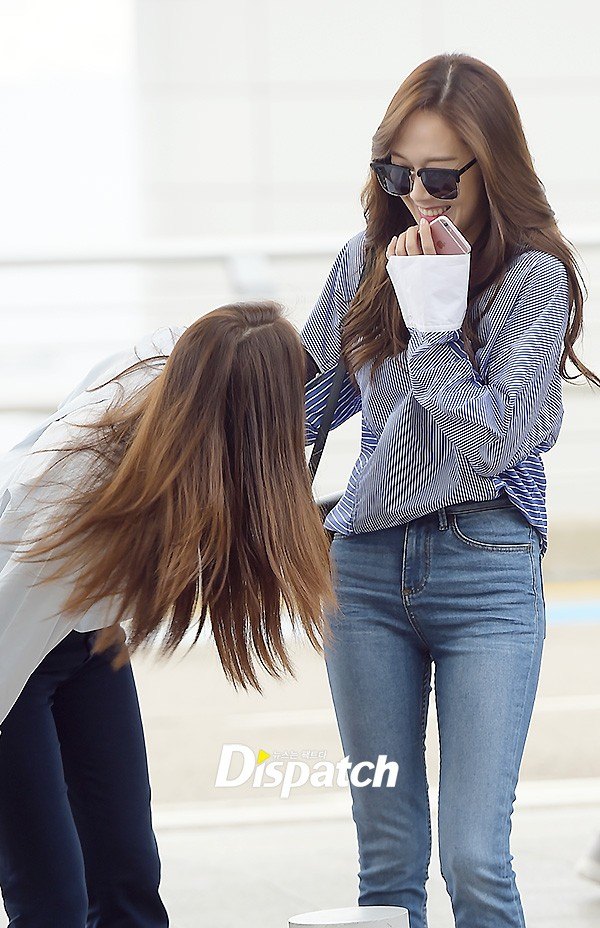 Although CCTV footage from Krystal's date with EXO's Kai was released a few weeks ago, Krystal seems to be taking it in stride.
Most people find air travel to be typically a stressful ordeal but the pair makes it look like a light-hearted affair with Krystal doubling over in laughter as Jessica holds on to her. The siblings appear rather relaxed as they openly express their joy.
The two are certainly sibling goals!
Source: Dispatch
Share This Post