JYJ Jaejoong visits Thai fan who fell into a coma and donates money to her father
JYJ's Jaejoong shows his compassionate side by visiting one of his fans who fell into a coma and prayed for her safe recovery.
The fan's name was Raphiphorn Nasaarn, also known as Min, who fell into a coma and was in critical condition. She recently attended Jaejoong's concert in March and remained an avid fan of Jaejoong's.
Min unexpectedly collapsed and fell into a coma while traveling to South Korea. The Korean Entertainment Management Association and one of Jaejoong's Thai friends informed him about the serious news.
Jaejoong visited her the day after his concert in Taiwan and he stayed with her. He held her hands and prayed for her to have a safe recovery.
He also donated 20 million won (approximately 18,824 USD) to her father, Mr. Theerapong Nasaarn.
According to Mr. Lee Ilwoo, the director of Korea Entertainment Management Association who made the visit with Jaejoong, commented that Jaejoong wanted to keep this visit private from the media and press.
"Kim Jaejoong said it's possible for him become a singer because of his fans. He said, without his fans, he wouldn't be where he is today. He said 'I just wanted to help my fan. That's all.'"

— Lee Ilwoo
At the end of the visit, Jaejoong requested to take a photo with Min and told her father to give the photo to her once she awakens from her coma.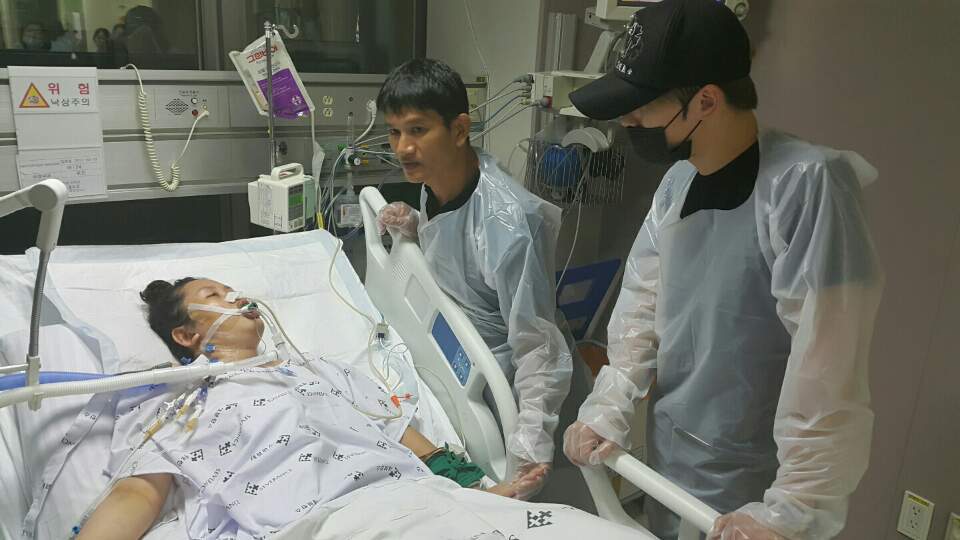 Source: The Bridges Magazine
Share This Post