Kim Dong Hyun signs with Brand New Music
Kim Dong Hyun, the son of popular TV host Kim Gura, has recently become a trainee under the hip-hop music label, Brand New Music.
On November 8th, at Brand New Music's fifth Brand New Day concert at Hongdae V-Hall, Kim Dong Hyun made a surprise appearance during Kanto's performance under the name "MC Gree." The label later announced him as their newest trainee.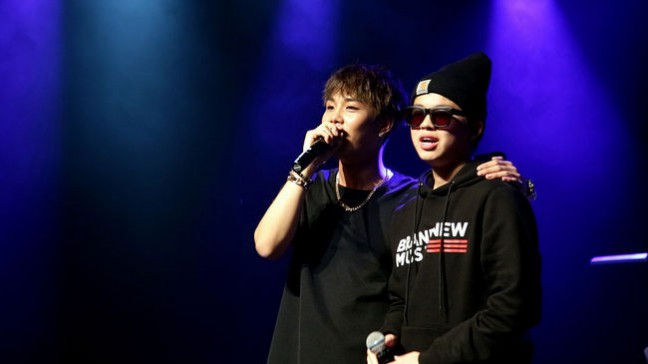 Brand New Music stated that "Kim Dong Hyun officially began as a trainee last month and, although this was his first performance as a sub-rapper for Kanto, he was not nervous and finished the show successfully."
Home to popular rappers and hip-hop groups including San E, Verbal Jint, Troy and previously Swings, Brand New Music is planning to now debut Kim Dong Hyun under their label and support his dream of becoming a rapper. Although nothing is official, the label has revealed that they are currently preparing for his debut stage on December 7th during Brand New Music's family concert, Brand New Year 2014.
Kim Dong Hyun will make his next appearance on November 14th during Tablo's Dreaming Radio, as part of a week-long segment called 2014 Hip Hop Week, where he will be joining Illionaire and AOMG rappers, including Simon D, The Quiett and Dok2.
Check out the video of Kim Dong Hyun and Kanto's performance of "What You Want" below!
Source: Asia Economics, Osen
Share This Post