Kim Jong Nam's Alleged Assassin Visited South Korea Multiple Times
An additional Facebook page has been discovered of Kim Jong Nam's alleged Assassin, Doan Thi Huong, and her posts suggest that she visited South Korea on multiple occasions.
Kim Jong Un's half-brother, Kim Jong Nam, was assassinated by two unidentified women in Kuala Lumpur International Airport on February 13, and one of these alleged assassins was captured and identified as Doan Thi Huong, a 28-year-old Vietnamese woman.
She was initially discovered under the Facebook account "Ruby Ruby", which revealed that she was extremely interested in Korean culture. She was using popular Korean slang in her posts and interacted mostly with Korean friends.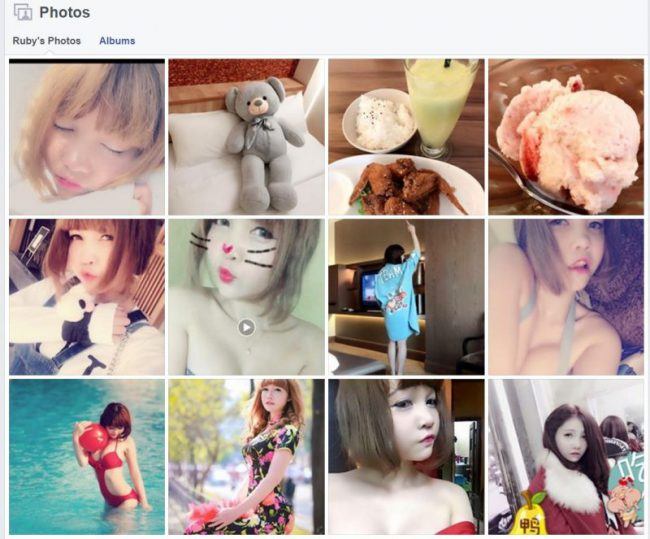 An additional Facebook account has now been uncovered but was registered under the name Linh Ngoc Vu. While some of the information she added about herself seemed to be false, other photos and posts hinted at her residence being in Seoul, South Korea.
The nickname section had the names "Ruby Woo", "Baby", and "Ruby Ruby" and out of the 110 friends, 40 of them were Korean. Some of her posts even suggested that she may have gone on dates with Korean men.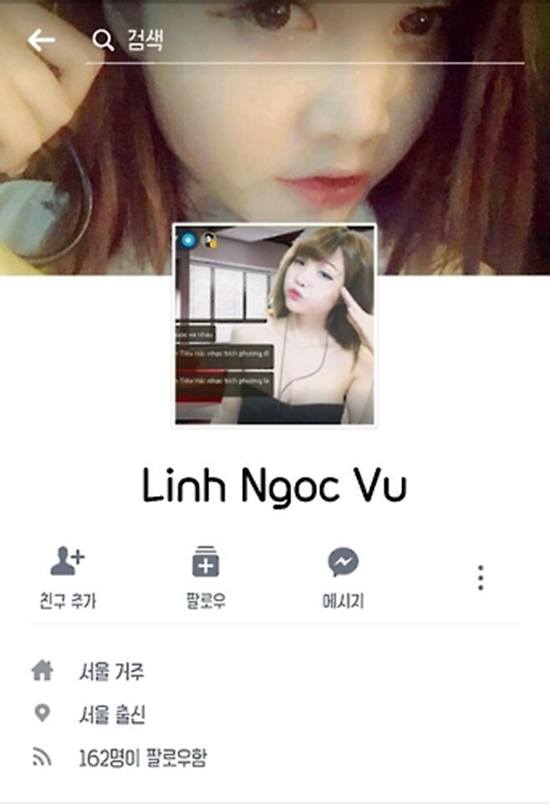 On this other account, she also uploaded posts in Korean—though her posts were often romanized—as well as posts containing Korean pop culture references. In one post, she uploaded a photo of BIGBANG's Taeyang with the text "I hate u but i love u, My boy is so busy". Friends of Linh Ngoc Vu asked if Taeyang was her boyfriend, to which she responded, "Yes / Secret really".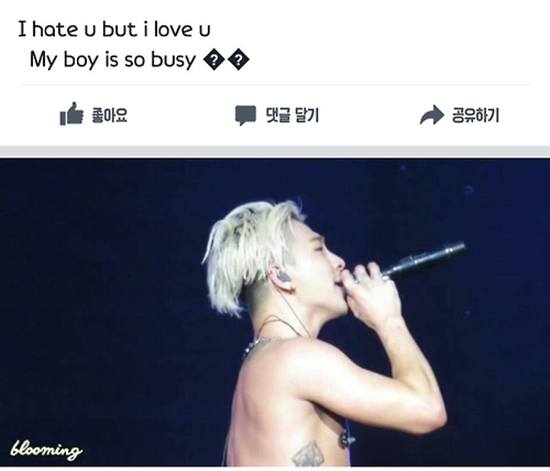 In July of last year, a Korean man had tagged Linh Ngoc Vu in Hwaseong, South Korea, with the text "Where are you?", while the Facebook activity read, "On a date with Linh Ngoc Vu". The two also commented on the post, with Linh Ngoc Vu writing "I'm near u", followed by an exchange using language typical of lovers.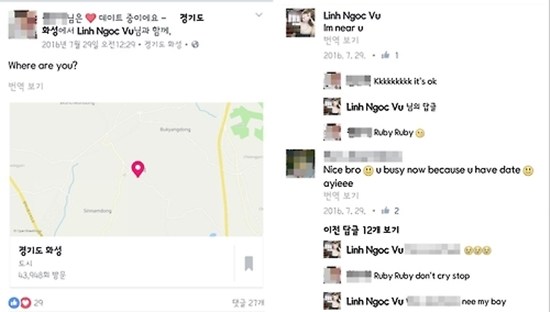 In November of last year, she shared 9 pictures of locations around Jeju Island, along with the text "I love Jeju island". Records show that she entered Jeju Island without a visa, with the help of a Korean man as an identity guarantor, and stayed there for 4 days and 3 nights.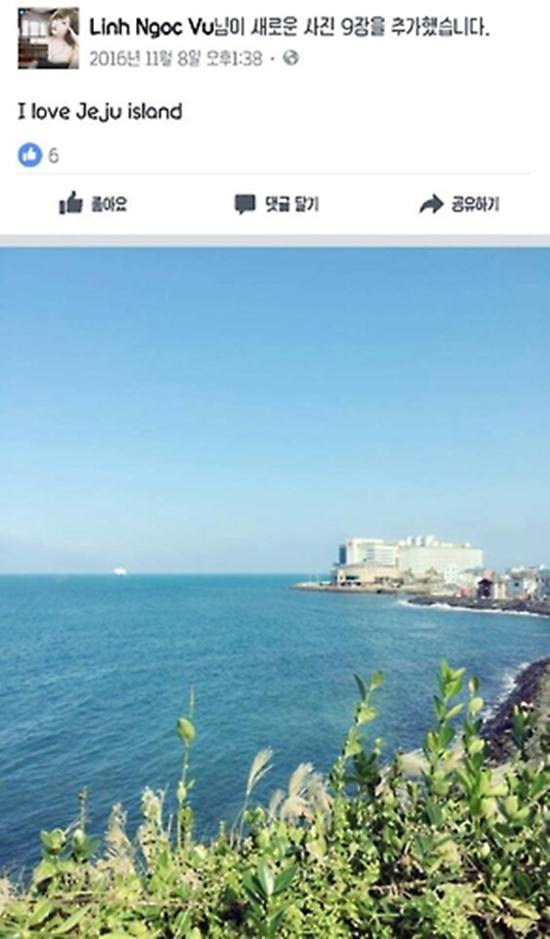 From her posts, it seems that she visited South Korea but it is not clear whether she was there often or if she may have even lived there for some time.
Source: Dispatch
Share This Post