Korean Army Chief Punished Soldiers For Being Gay After Undercover Investigation
According to a campaign group, a high-ranking army official in South Korea has ordered a mass probe to identify gay soldiers.
A campaign group, Military Human Rights Center for Korea (MHRCK), has claimed that General Jang Junkyu, army chief of staff in South Korea, has set out a search to find and expose all suspected gay personnel.
The campaign group said that they had started receiving multiple reports from victims earlier this year. According to the full report by MHRCK, the army used dating apps to find the personnel and, once identified, interrogated the men about their private lives in explicit detail.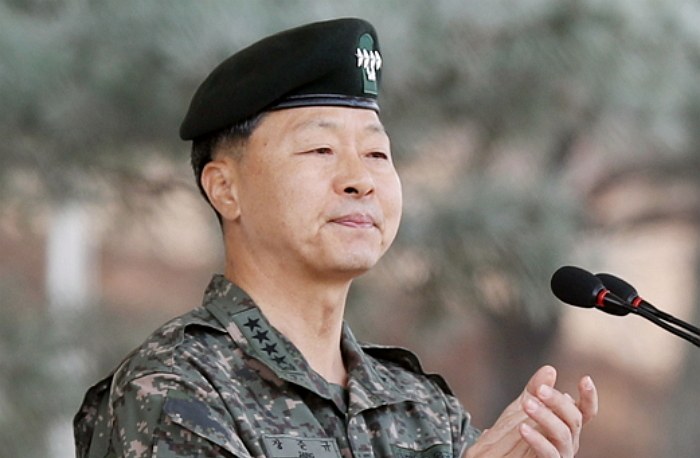 The report says soldiers are being pressured psychologically with threats of being exposed to their peers. So far, the search has identified 50 soldiers, 20 of whom are now facing charges under the country's military anti-homosexuality laws.
Although homosexuality is not illegal in South Korea, the army retains a code of conduct that bans homosexuality and a soldier who commits "disgraceful conduct" can face up to two years in prison.
MHRCK stated that these acts are discrimination and are a violation of human rights.
"Gen. Jang is obviously incapable of leading the army, he treated his men who did their best to protect their homeland as if they were culprits and made them suffer the most horrible fear — losing personal dignity. He must take responsibility and resign immediately."

— MHRCK
After the report had been released by the campaign group, the army immediately denied the accusations of a large scale search and stated that it was confined to one incident.
"The investigation team launched the probe after recognizing that an incumbent soldier uploaded a video of him having sexual intercourse with another male soldier on social media,"

— Republic of Korea Armed Forces
The army said that an investigation is being conducted, but that it is focused on the relationships between the serving personnel. The army also said that it has been protecting the human rights and private information of those involved.
The South Korean army originally imported its military law from Western countries, but since then, many of these countries have abolished the laws because they are no longer acceptable.
While almost all major Western countries now allow openly gay soldiers, South Korea has yet to change its rules.
Source: PinkNews, The Korea Herald
Share This Post