Korean Presidential Candidates Debate On Gay Rights For First Time Ever
South Korean presidential candidates Moon Jae In and Hong Joon Pyo discussed the topic of homosexuality during the fourth presidential debate and Jae In's stance surprised many.
The topic of gay rights is often avoided in the quite conservative Korea and is almost always avoided by presidential candidates. The short exchange about the topic was the first time the issue has been brought up since presidential debates began in South Korea in 1992.
Hong Joon Pyo of the conservative Liberty Korea Party raised the issue in the debate, saying that homosexuals were to be blamed for the spread of AIDS in Korea. There is, however, absolutely no scientific evidence backing up this claim. He also stated that the Korean military is being negatively affected by gay men (referring to the recent military interrogation scandal) and that they are weakening the country's defense.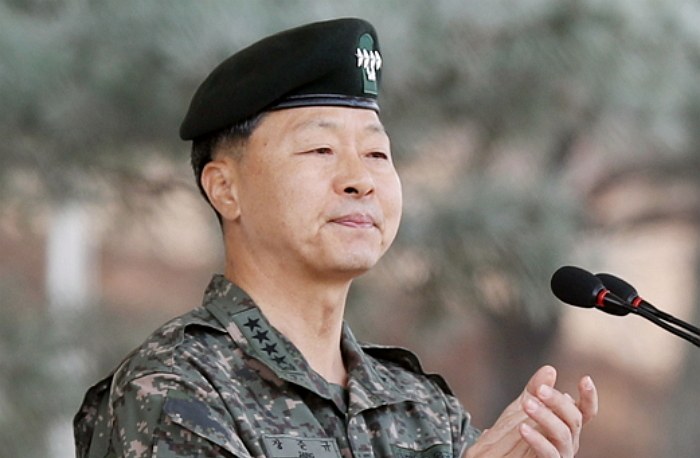 After voicing his opinion about gay soldiers in the Korean army, Hong Joon Pyo asked the current presidential front-runner, Moon Jae In of the Democratic Party, if he agreed on the issue. Jae In, a former human rights lawyer, surprisingly admitted that he agreed with his opponent.
Hong Joon Pyo then asked Moon Jae In if he was against homosexuality and he responded in the affirmative. He later clarified his position, stating that while he opposes the legalization of same-sex marriage, he also opposes discrimination based on sexual orientation. He claims that these are two separate issues.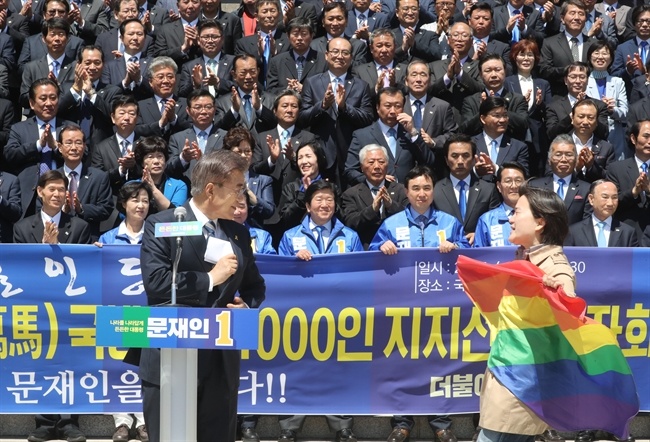 Justice Party candidate, Sim Sang Jeung, appeared to be the only firm supporter of gay rights, while People's Party candidate Ahn Cheol Soo and Bareun Party candidate Yoo Seong Min remained silent on the matter.
The debate between the five clearly indicates that the topic of gay rights is gaining more and more public awareness, but the responses and comments given by Moon Jae In have left many disappointed.
See a clip of the discussion below:
Source: Korea JoongAng Daily
Share This Post