Korean TV Looks Into Park Bom's Drug Scandal Again, Here's Everything We Know About It
The program has raised some questions concerning the closed case.
The most recent episode of MBC's PD Notebook revisited the drug scandal involving 2NE1's Park Bom, looking further into the situation that placed her under investigation for drug smuggling.
Back in 2010, Park Bom was accused of smuggling 82 capsules of amphetamines from the United States. She admitted to using the drug as a treatment for a psychological condition, and the charges were eventually dropped.
The case, however, was compared to another by PD Notebook.  An employee at Samsung Electronics, referred to as "Person A," was caught smuggling 29 tablets of amphetamines from the U.S. through a Fedex package around the same time as Park Bom.
Person A was exposed on August 12, 2010, arrested on August 13, imprisoned on August 16, and charged on August 19.
Park Bom was exposed on October 12, 2010, and the investigation stopped on November 30.
Attorney Bae Seung Hee expressed her confusion at the final verdict of Park Bom's case.
"She [Park Bom] was prescribed the drugs through another person in the U.S., and [that person] sent them with jelly candies to get them past customs. In normal circumstances, it would be difficult to believe that it was sent for treatment." — Bae Seung Hee
More questions arose when it was revealed who was involved with prosecution: Kim Soo Chang was appointed as the 2nd Deputy Chief Prosecutor and Kim Hak Ui was the district attorney in charge of the case.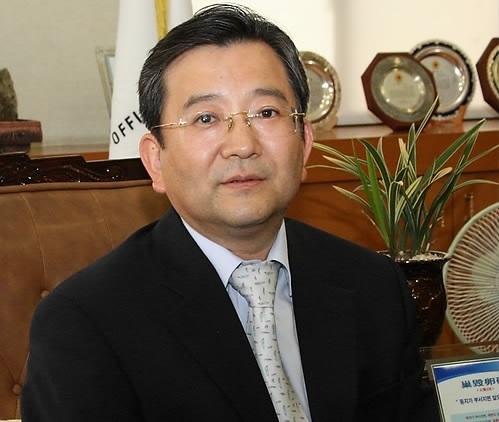 In addition to giving what some people thought of as preferential treatment towards a celebrity, Kim Soo Chang and Kim Hak Ui both wound up having their own scandals, and resigning from their positions.
Meanwhile, Park Bom has spoken publicly on the matter in the past, maintaining her innocence.
[★TRENDING] Park Bom Reveals What Really Happened In The 2014 drug scandal
There are reports that indicate the substance involved in Park Bom's case wasn't pure amphetamines. They say she was actually prescribed Adderall, which does contain amphetamines but at a much lower dosage.
Adderall can sometimes be referred to as an "amphetamine" when being talked about in Korea.
She was prescribed it as part of her treatment after her psychological condition relapsed in 2010.
While Park Bom was in high school, she witnessed an event that would leave her traumatized for life. One of her teammates collapsed suddenly during a match she was playing in, and ultimately passed away due to an aneurysm.
Park Bom's mother had requested the drug for her, and personally called her hospital in the United States to ask for the prescription because her daughter's condition was returning.
Amphetamines are legal for medical purposes with a prescription in the United States, but they are not allowed in Korea, not even with a prescription. Both Park Bom and her family, who sent her the amphetamines, were not aware that the drug was illegal in Korea.
When authorities discovered via customs that amphetamines were being sent to Korea, they found out the delivery was addressed to Park Bom's grandmother, and began an investigation.
Upon arriving at Park Bom's grandmother's house, they discovered that Park Bom had already visited and picked up her package.
After this, they went to Park Bom's residence in Apgujeong and discovered there were still 78 out of the 82 pills left.
This gave authorities the confidence to determine that Park Bom was taking only 3-4 pills a week, and there was no risk of Park Bom selling or abusing the drug.
Even though Park Bom and her family had imported an illegal drug into Korea, the judge's final verdict of suspending the case was due to Park Bom using a legal United States prescription.
"Even if it is about drugs, the person in question having a stable job, no risk of escaping, and first time offense are all taken into consideration. She was legally prescribed overseas, and as long as it is being used for medical purposes, a suspension of the case is possible. This is not a matter of preferential treatment." — Prosecutor's Office
There were also differences between Park Bom's and the Samsung employee's cases.
While Park Bom openly openly declared that the amphetamines were prescribed to her and provided document evidence, the Samsung employee neither revealed how he'd obtained the drugs nor why he was bringing them into the country
You can watch the clip in question from PD Notebook below:
Share This Post