KPOP STAR 3's Kwon Jin Ah to feature in Toy's new album "Da Capo"
Kwon Jin Ah, a previous contestant of KPOP STAR Season 3, has been gaining attention for featuring in Toy (Yoo Hee Yeol)'s new album Da Capo, which was released on November 18th.
Kwon Jin Ah, who is best known for placing third on KPOP STAR Season 3, provides the vocals for the album's tenth track "She Said". On KPOP STAR, Kwon Jin Ah had grabbed the title of the season's "dark horse", and the favor of judge Yoo Hee Yeol, for her remarkable voice and noticeable talent in rearranging popular songs. Since signing with Antenna Music last year, she has worked with Yoo Hee Yeol several times, including on her first OST single "I Only See You" in June 2014.
This time, the two have collaborated on Toy's seventh album Da Capo, which has already topped an impressive number of music charts with its title track "Three People". The attention that the album has received has also had a positive impact on Kwon Jin Ah's career as a budding artist, as "She Said" is currently being used as the background song for a Korean coffee CF featuring model Kim Woo Bin.
Below is the most recent photo of Kwon Jin Ah, taken with Yoo Hee Yeol and KPOP STAR Season 3 runner-up Sam Kim. Both Kwon Jin Ah and Sam Kim, who are living in separate homes in Seoul to continue their activities as Antenna Music artists, are looking forward to finding new roommates through the upcoming KPOP STAR Season 4, set to premiere this November!
In the meantime, Toy and Kwon Jin Ah's collaboration track, "She Said," is available through music sites such as MelOn, Bugs, and Naver.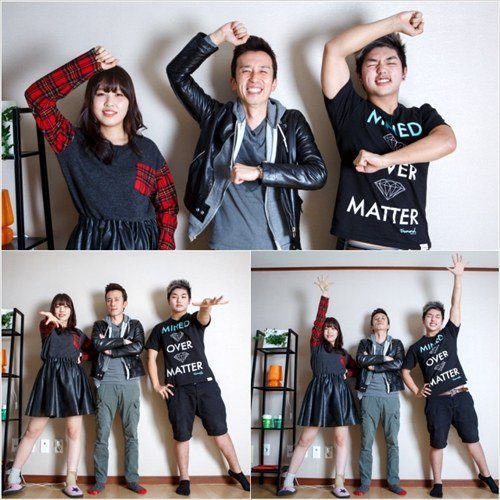 Share This Post