MAMAMOO's Solar wears a hijab, haggles with locals at market in Dubai
MAMAMOO's Solar shows her beauty in a hijab and an abaya in the latest episode of "We Got Married" in Dubai.
On the latest episode of "We Got Married", the "Ddong" couple (Eric Nam and Solar) travels to Dubai, trying to prove their relationship is possible to span across the world.
In Dubai, the couple went shopping to find clothes to wear in order to fit in with the locals. Eric Nam was fitted a red keffiyeh and a long, white thawb with sunglasses while Solar was fitted with a loose, black hijab and a long, black abaya. While in Dubai, the couple were also seen haggling with the locals in an open market while trying to buy shoes and clothing.
Eric Nam was particularity surprised by how beautiful Solar looked in a hijab and an abaya as his happily surprised face was recorded.
The "Ddong" couple have been known for their steamy chemistry in "We Got Married" and this shopping trip only increases their compatibility with one another.
Check out a clip of the hilarious episode below!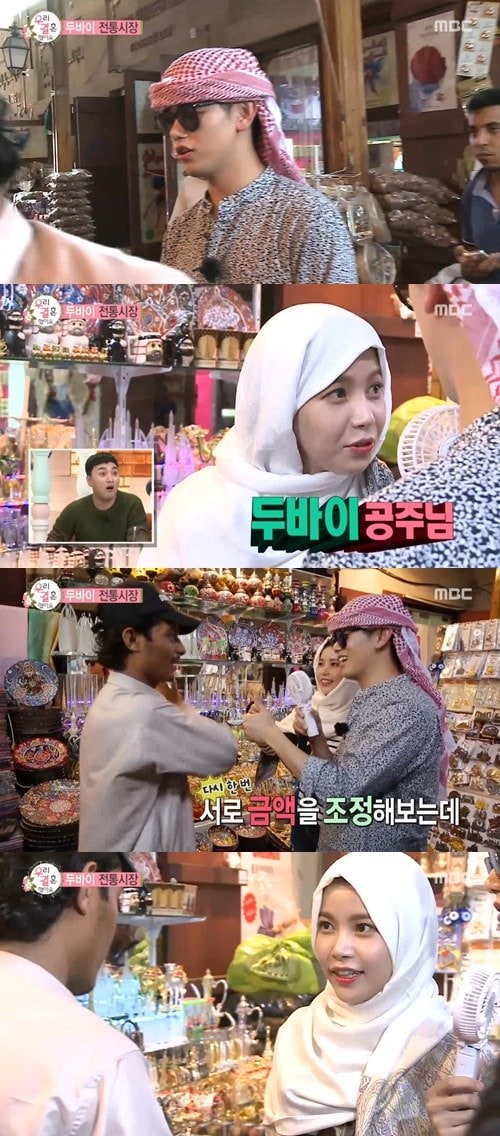 Source: Nate
Share This Post