miss A achieves third perfect all-kill with "Only You"
Coming back with "Only You," miss A has made yet another all-kill, marking their third all-kill with their latest comeback track.
Making their sexy comeback with "Only You" on March 28th, miss A has already gained much love and attention for their newest track. Only a day after making their comeback, miss A had already obtained first place on multiple charts for "Only You."
By April 1st, the girls made it big as they took the number one spot on the music charts with "Only You," creating their first perfect all-kill with the song.
On April 5th, the group's track once again topped the charts of Melon, Bugs, Olleh, Naver Music, Daum Music, and more. This surge of popularity led miss A to reach their third all-kill with "Only You."
Such great responses to a single comeback track seems to be unheard of. The song's great performance on the charts is a testament of miss A's popularity following their long awaited return to the music scene.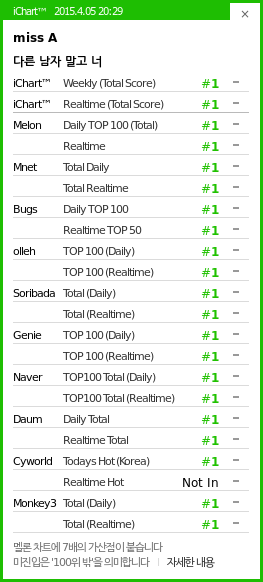 Source: Instiz
Share This Post