miss A's "Only You" exceeds 10 million views
After a little over three weeks, miss A's "Only You" has exceeded 10 million views on their music video.
With the release of "Only You" on March 30th, miss A's latest track received much love from their fans. Less than two days after release, "Only You" had achieved a perfect all-kill across all music charts.
After only 31 hours of release, the music video had also surpassed 2 million views. Continuing to be praised by fans, about three weeks later on April 20th, the music video reached an incredible 10 million views.
miss A "다른 남자 말고 너(Only You)" M/V 조회수 1000만 돌파! 감사합니다! Youtube M/V Exceeded 10 Million Views!! http://t.co/v4aFmvRmvy #missA #다른남자말고너

— miss A (@JYPEmissA) April 19, 2015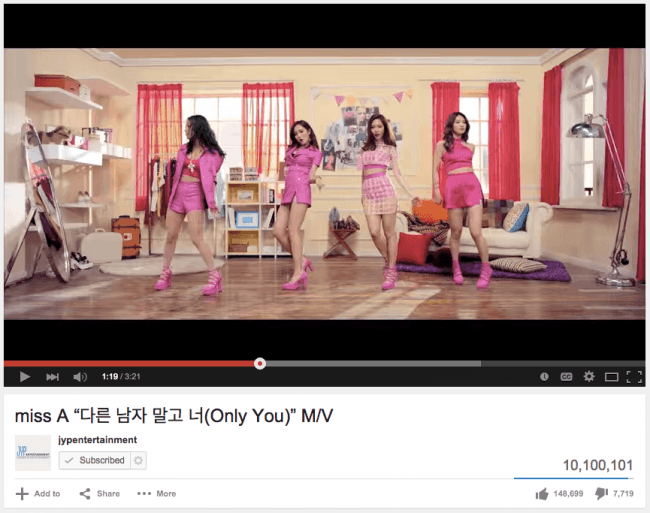 Share This Post