Musical actor Park Gun Hyung shares additional wedding photos with 4 days left until the ceremony
Counting down D-4 until actor Park Gun Hyung's wedding ceremony, Namoo Actors has released the lovely couple's official wedding photos and the behind-the-scene cuts.

The photos show Park Gun Hyung and his soon-to-be-wife in a romantic atmosphere, in particular, the one in trench-coat somewhat calls to mind of the scene in the movie "One Day". Reportedly, Park Gun Hyung has been such a gentleman and caring for his wife during the entire photo-shoot session. As the after-story tells that the whole photo shoot staff members were quite impressed by it.
Park Gun Hyung has recently been on the rise in terms of popularity with his starring in MBC "Real Men", though he has always been a prominent musical actor with his professional dance and acting talents.
Once again, congratulations to the adorable couple tying their wedding knot on October 20th after two years of relationship!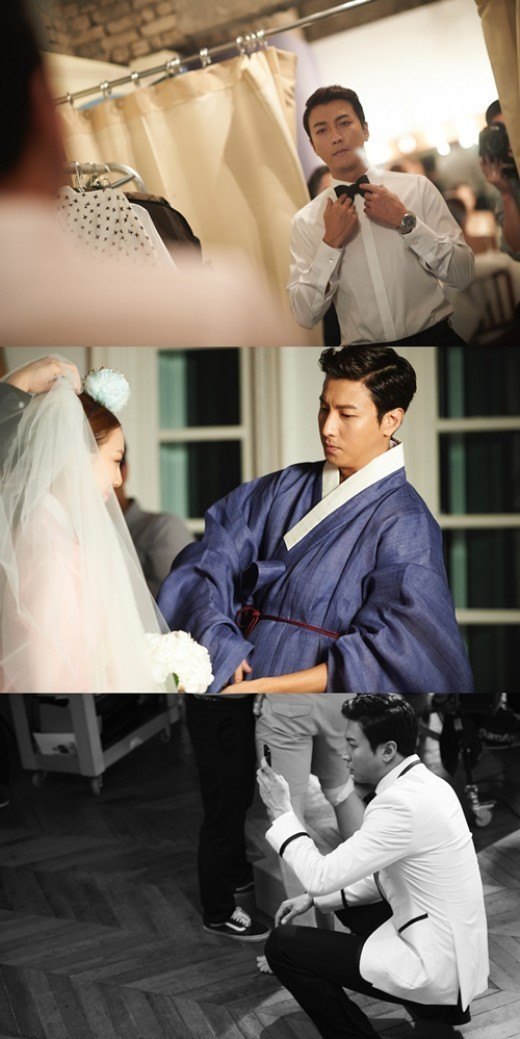 Source: Star News
Share This Post