Netizens urge broadcasting stations to bring more women into variety shows
Although variety shows continue to be some of the most popular television shows in Korea, the lack of female presence in the industry has become quite apparent. 
Even though variety shows often feature a large ensemble of cast members, netizens noticed that the amount of women as part of the cast have largely reduced.
Despite the success of Running Man cast member and actress Song Ji Hyo, the industry continues to be dominated by male celebrities.
In light of this problem, many netizens have urged broadcasting stations to feature more women in their variety shows.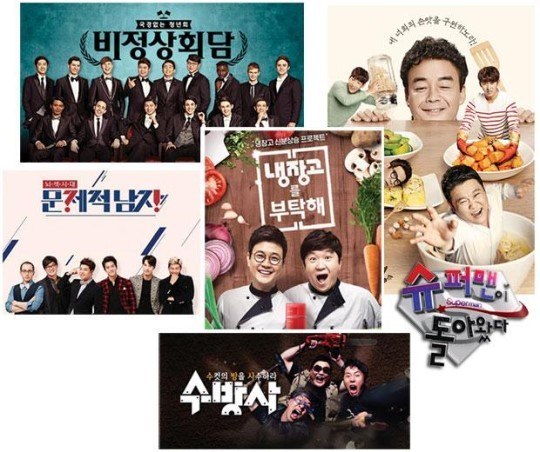 ---
NETIZEN REACTIONS
Koreaboo has collected reactions from Netizens who commented on the original article from our Korean source. The below comments are the most popular comments at the time of this article being published.
---
[+2914, -173] There are so many funny female comedians like Jang Do Yeon, Park Narae and Lee Gukju but they're always just guests..
[+1747, -136] Please make programs where many female stars can participate.
[+1132, -163] It's partly because there are no gagwomen that are as well spoken nor bright at slap stick as the past
[+654, -16] Honestly Jihyo's the only fixed female member in Sunday variety.
[+733, -83] It's because they hire men that men like…women don't like Jang Dong Min and Kim Gura.. ㅋㅋㅋㅋㅋㅋ
Source: Lady Kyunghyang
Share This Post