Netizens react to Goo Hara signing with Key East Entertainment
After news of former KARA member Goo Hara joining Key East, netizens and fans show mixed reactions
Earlier we reported that 9 year veteran girl group KARA officially disbands as members Goo Hara, Han Seungyeon, and Park Gyuri's contracts expire.
After initially denying speculations and rumors, Key East has finally admitted that they have been talking with Goo Hara and will be meeting against in the upcoming days to discuss details of their contract together. But they also highlighted the fact that there isn't a guarantee of the contract between the two parties.
With news of former KARA member Goo Hara potentially signing with Key East Entertainment which is notoriously known for talented actors and actresses, both netizens and fans showed mixed reactions.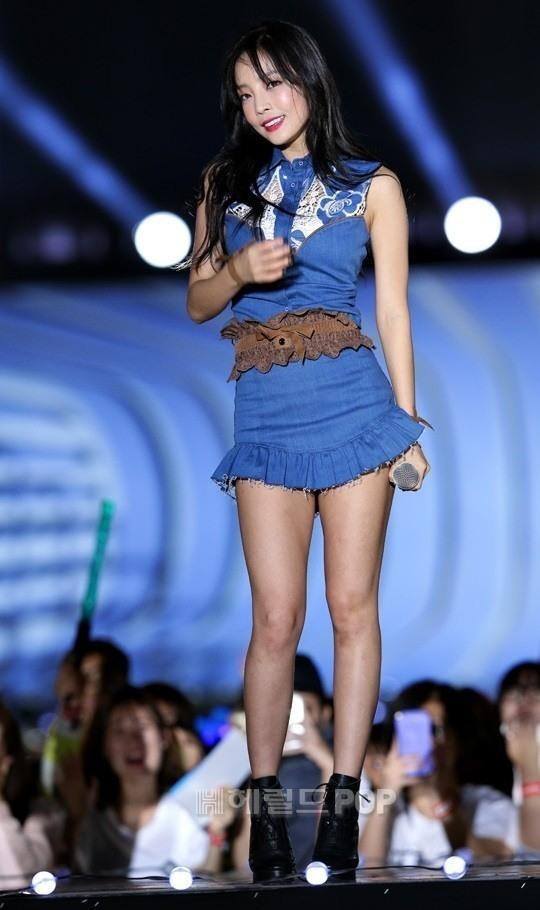 ---
NETIZEN REACTIONS
Koreaboo has collected reactions from Netizens who commented on the original article from our Korean source. The below comments are the most popular comments at the time of this article being published.
---
[ +5561 / -131] As an actress??? wow…
[ +5556 / -247] What are they singing her for haha She can't act nor sing haha
[ +3553 / -140] Chocolate cookie ~ If she bakes it and Park Soojin eats it, is it basically the program 'Tasty Road?'
[ +2681 / -109] Her acting skills though;;;;;;;;;
[ +2004 / -95] Her acting……….
[ +602 / -38] I feel as if Key East with the exception of Kim Soo Hyun, they keep collecting useless actresses like Son Dambi, Sohee, Goo Hara and Han Yeseul who all have the image of grown up spoiled and with no acting skills… This is why actresses like Lim Soojung, Lee Nayoung and Choi Ganghee left the agency.
[ +383 / -31] Hahahahahahaha I feel bad…. T_T Every Korean citizen know that she can't sing nor act hahahahaha I guess they are just aiming for commercials
Source: Harold Pop
Share This Post