I.O.I Announces They Will Be Releasing One Last Song Together
I.O.I in a sudden announcement, surprised with the news of a final song titled '소나기' (Downpour) with all 11 members.
'소나기' (Downpour) is a ballad with a melancholic melody that will be released on January 18.
A rain shower is when it rains suddenly and stops as suddenly as it came. This is a very suiting title to the song because even though I.O.I and their countless fans all over the world are sad over the final moments of the group right now; I.O.I knows that sadness is just for a short moment with happiness coming again soon.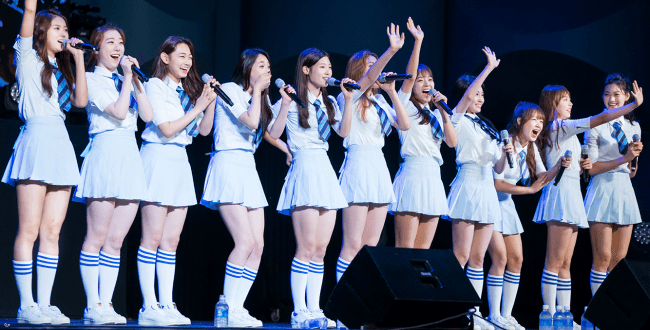 This song was hand-picked by the members of I.O.I personally and the song was composed plus written by the publically acknowledged composer-idol, Woozi of SEVENTEEN.
I.O.I will be performing all their past hits including the new song '소나기' (Downpour) on their upcoming concerts in Seoul from January 20-22.
Stay tuned for the release of I.O.I's final song which is set to release on January 18 at 00:00 Korean Standard Time.
Source: My Daily
Share This Post