Park Bo Gum And Irene Stepping Down From Their Roles As "Music Bank" MCs
Music Bank has delivered sad news to viewers and fans of the music show as he reveals the two current MCs will be stepping down from their role.
In a press release on June 16th, KBS representatives said, "After 13 months since May 2015, Park Bo Gum and Irene have decided to step down from their position as MCs on 'Music Bank' due to their schedule. Due to their busy schedule, such as drama filming, it makes live filming difficult to attend to them and we have been discussing the appropriate time for them to leave, it was recently decided they would be stepping down."
Though Park Bo Gum and Irene will be stepping down, it has not been decided yet who would be taking their place.
Since hosting the music show together, the two have been praised for their top-class chemistry with one another matched by their visuals.
The two will continue hosting Music Bank until the end of the month (June).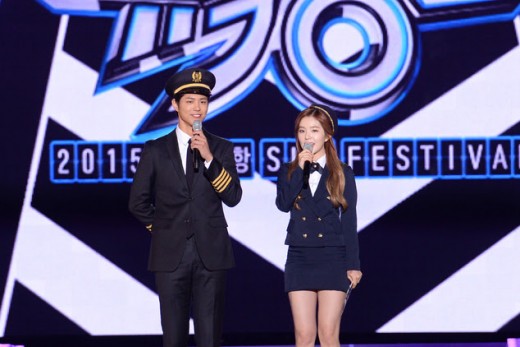 Source: TV Report
Share This Post