Popular Celebrities Gather To Celebrate Moon Hee Jun and Soyul's Wedding
Moon Hee Jun and Crayon Pop's Soyul got married on February 12 at the Shilla Hotel with many close celebrity friends in attendance.
Soyul looked incredibly happy and never lost her smile throughout the wedding. Moon Hee Jun admitted that he couldn't sleep the night before the wedding because he was incredibly nervous. On the day of the event, he looked incredibly confident and too happy to be worrying about his past night's concerns.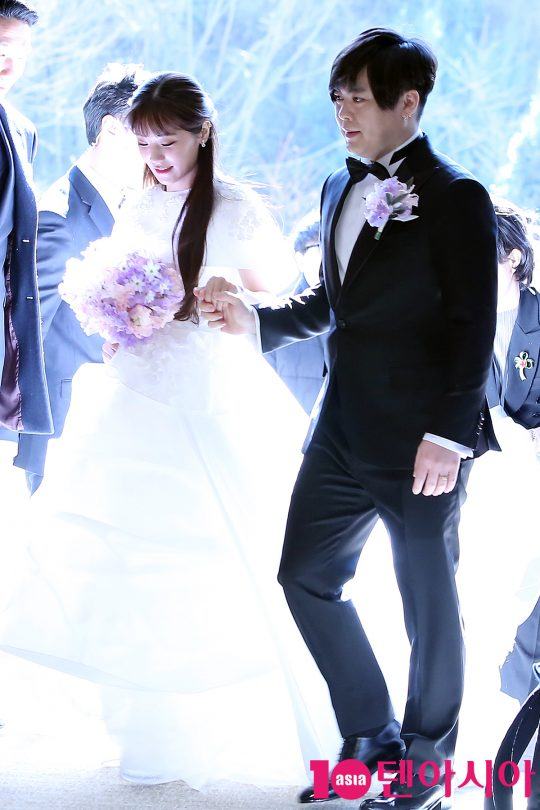 The first generation idol and the modern idol were beautifully seen and celebrated by their close peers on this beautiful day. People who saw pictures of the wedding couldn't help but notice that the wedding was like a 90's throwback. Many first generation idols and second generation idols were present as Moon Hee Jun himself is a first generation idol and was the leader of legendary K-Pop group, H.O.T.
Those in attendance were but not limited to H.O.T's Kangta, Tony An, Lee Jaewon, Crayon Pop's  Choa, Ellin, Gummi, Sechs Kies' Eun Ji Won, Shinhwa's  Lee Min Woo, g.o.d's  Park Junhyung, Kim Taewoo, Danny An, S.E.S' Bada, Kim Jong Kook, Yoo Jae Suk, and Hong Suk Chun.
People who saw pictures of the event noticed that the only member of H.O.T not present at the event was Jang Woo Hyuk. Some criticized Jang Woo Hyuk on his personal Instagram for not showing up to his fellow groupmate's wedding while some said it was a personal matter and the public didn't know the full story to criticize anyone.
There have been rumors of Moon Hee Jun and Jang Woo Hyuk not being friends since the two were part of H.O.T. According to a 2009 episode of SBS' "Intimate Note 2" – the two didn't get along mainly because of choreography issues and this spilled onto other issues.
No official statement was made from both sides whether he was invited or didn't show up for his fellow groupmate's wedding.
Even though H.O.T was not in full circle with Jang Woo Hyuk absent, the above attendees along with others made this wedding complete.
Check out more photos and videos from the event below!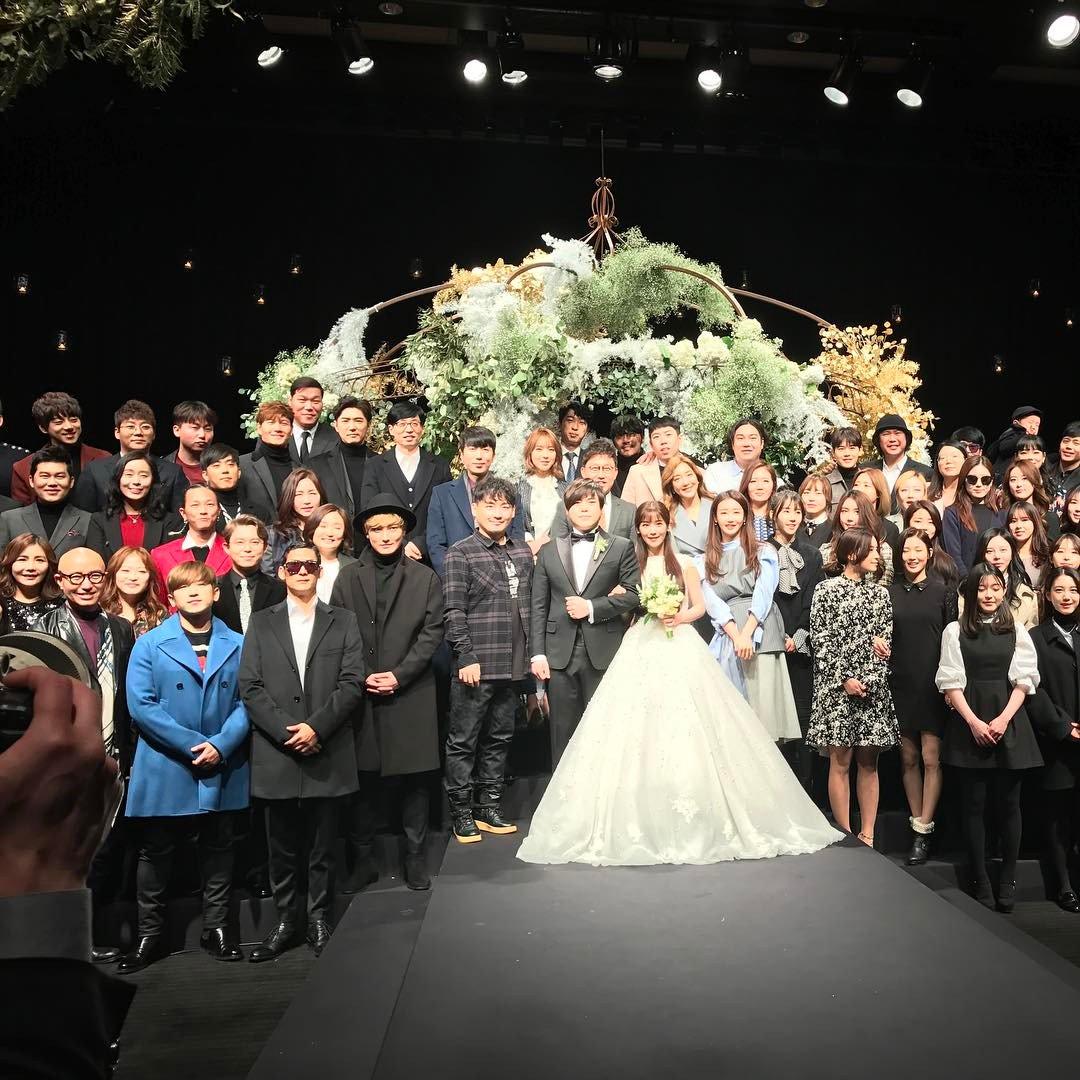 Source: JoongAng Ilbo Busan Ilbo
Share This Post