Preview Of Approaching Summer Comeback War Between Girl K-Pop Idol Groups
Another hot summer filled with music from some of the best female idol groups is coming this year with various groups already prepping for a comeback.
Leading the hot summer comeback is AOA who is returning with the album Good Luck set to be released on May 16th. The girl group has already turned heads with their Coast Guard concept for it, making anticipation for their comeback hit an all time high.
Though several other groups have yet to confirm their comebacks for the summer, the rumors of their return have already begun.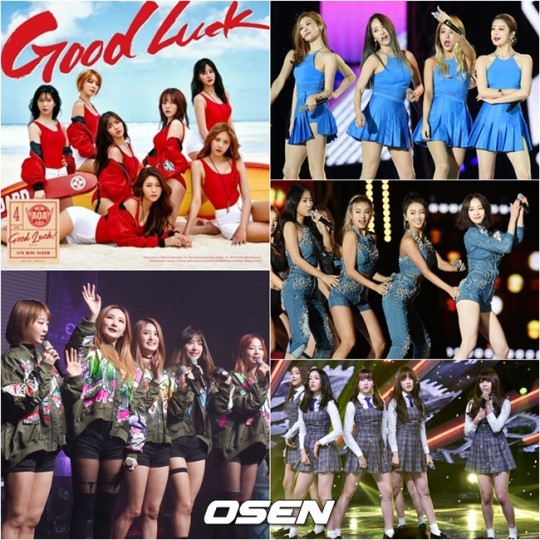 This includes EXID, who is allegedly going to be releasing a new album as opposed to a single. This will make it the first release in seven months since Hot Pink.
Additionally, SISTAR will be making their traditional summer comeback, revealed Starship Entertainment, though a specific date has not yet been confirmed. SISTAR has led the past few summers with several hits including "Loving You," "Touch My Body" and "Shake It." And so, there is a lot of anticipation for their return as well. Their comeback will mark it a year since "Shake It" in June 2015.
Celebrating their nine years since their debut this summer is Wonder Girls. According to JYP Entertainment, the members are working on their album and are aiming for a summer release. And for the first time,, they will be promoting a title track that is self-produced.
Earlier this year, it was reported that following Jung Eunji's solo debut, Apink would be making a comeback. Unfortunately, follow up reports regarding the group's return has yet to be published as of yet, though there is still a possibility of it happening.
But it isn't just girl groups K-pop fans can look forward to but boy groups as well as EXO and BEAST are rumored to be making a comeback this summer as well.
Source: OSEN
Share This Post